December 14, 2018
The Elasticity of Meta Descriptions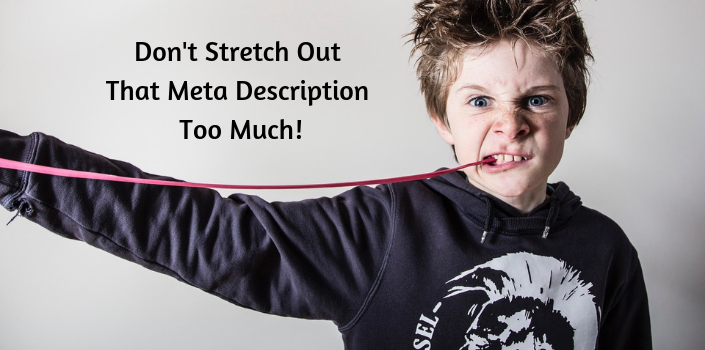 In the swirling world of swiftly changing Google specifications, it's sometimes hard to keep up. 2018 was a rollercoaster ride in terms of shifts in meta description lengths. We looked into the ups and downs and collected the most current info on the new meta length and how to make your snippet the best it can be.
What is a Meta Description?
A meta description is a short summary of a page. It appears under the URL in SERPs. The purpose of this summary is to convince the user that they've found exactly what they're searching for. It's like when you read the back cover of a book before deciding to read the whole thing or not. A good meta description provides a concise and accurate synopsis of a page. It's this description that inspires someone to click your link as opposed to another.
How Long Should a Meta Description be?
As of May 2018, a good meta description should be around 155 characters long. That's the rule of thumb. There's actually no official limit when it comes down to it, so you can make it however long or short you want. In fact, you could even go without a meta but adhering to the new specifications will definitely improve visibility. It's best to have your entire description to show up on the search engine results page without being cut off. And that requires sticking within the 150-160 range.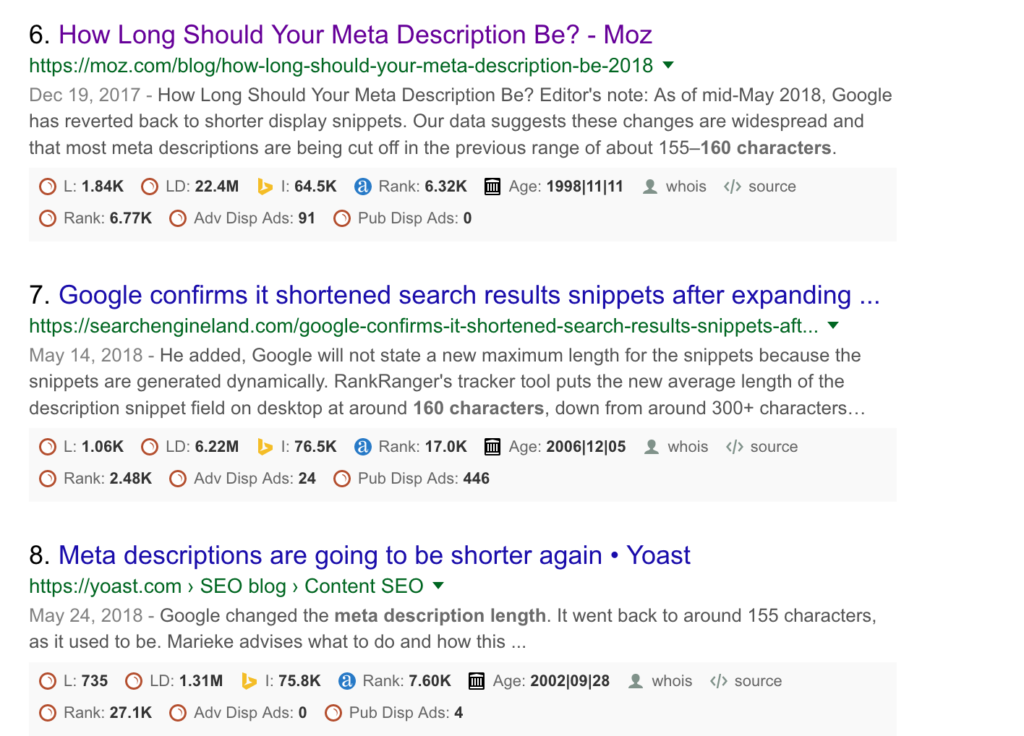 This November 2018 article from Yoast breaks down how to create the ideal meta description.
Should Longer Metas be Rewritten?
It's a good idea for the most critical pages to measure up to the newest 155 character guideline. It may be unrealistic to rewrite meta descriptions for all of your pages and it's ok if you leave some longer. Just keep in mind the new rules moving forward and keep your new metas short and to the point. Stay current with Google's guidelines; you never know when things will switch up next!
Why Does Google Ignore Some Descriptions?
There are several things that will cause a meta description to be ignored by Google. First, you may have overused a description. Using the same meta for multiple pages will generate fewer clicks in turn causing your ranking to plummet. Next, your description may be off-topic or unrelated to the page content. This can be easily avoided by the proper research and addition of keywords. Finally, Google likes high quality. Writing short and snappy meta descriptions that precisely sum up your page is where it's at.
Digital Firefly Marketing & Optimized Meta Descriptions
At Digital Firefly Marketing we specialize in search engine optimization. Along with a combination of customized keyword research and careful monitoring of analytics, carefully written meta descriptions draw people in and keep them clicking your links. Contact us today for a free SEO audit of your website.