In Order To Succeed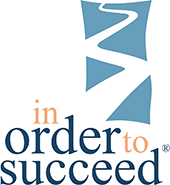 For almost two decades, In Order to Succeed has provided high-quality organizing services to clients. But they don't stop there: this team of industry experts offers many systems that make life run more smoothly. From moving and relocation assistance to concierge services, they provide individualized solutions for each customer. In Order to Succeed works with homeowners, executives and entrepreneurs in all aspects of life management.
A Variety of Services at In Order to Succeed
The team of expert organizers serves customers and businesses in Connecticut, New York and Florida. Their slogan "Let us give you the luxury of time" speaks to their wide-ranging services. These multifaceted solutions positively impact all areas of people's lives. Here are some of the ways they work with clients:
Professional home organizing: Experts help customers clear away clutter, organize storage areas and implement systems. They also help with time management for students and offer senior services.
Business solutions: Companies run efficiently and employees enjoy a smooth workflow if they're well organized. In Order to Succeed offers technological consultations that allow businesses to focus on work rather than program issues.
Moving services: Relocating and moving residences or businesses doesn't need to be stressful. The experts will coordinate all aspects of your move. They'll also handle staging and decluttering to appeal to buyers and expedite the selling process.
Digital Firefly Marketing & In Order to Succeed
In Order to Succeed relies on its high-quality website to deliver accurate information. Digital Firefly Marketing customizes their web services, resulting in an enhanced overall experience. Additionally, Digital Firefly Marketing manages SEO (search engine optimization) for In Order to Succeed by monitoring analytics and through website optimization. If you're interested in improving your company's online visibility, contact us today for a free SEO audit.