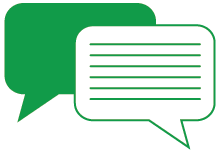 Today, organizations and individuals are at the mercy of the Internet. Unflattering news, reviews and pictures spread quickly. This is why people need reputation management. First, monitoring negative articles, reviews and posts. Next, developing sources of positive news on the Internet.
A good reputation can be destroyed overnight. To combat negative coverage, contact Digital Firefly Marketing and finally take back your good name.
How does Reputation Management Work?
First, Reputation Management is critical to maintain your current standing on search engines. Digital Firefly Marketing provides:
It's Not Just For People With A Record
This popular service works for a variety of people. It's not just those who want to push down negative articles about themselves. In fact, this is a great way to highlight your accomplishments. HR professionals Google candidates. Why not make sure your most interesting, professional news is first? There are ways to develop your presence online to best reflect the you you want to be. Finally, push down that old letter to the editor. Replace it with news of your promotion.
What's The Process?
First, we audit search results when an unknown person searches your name. Next, you receive a report showing the results suggesting articles we'd prefer to push.
Second, we work with you to develop the type of content you want to appear first. This may be content that exists. Sometimes we advise clients to use their social media differently.
Third, we offer ongoing services. Digital Firefly marketing can continue to monitor your results, create content on your behalf, and build a strategy to get your desired results front and center.
In conclusion, it is helpful to know what comes up when your name is searched. From there, decide what you prefer to see and we'll help you determine the best course of action.

Is it time to take back your name? First, Google yourself and see how you feel about the results. Then, contact Digital Firefly Marketing for a free reputation audit. Start on the path to better search results tied to your name today.
Ready to boost your organic traffic?