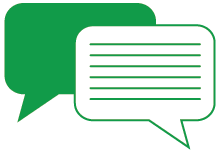 Today, organizations and individuals are at the mercy of the 24/7 internet media. Unflattering news, reviews, pictures, and even outright lies can be posted instantaneously and spread throughout the online world swiftly, which is why they need reputation management services
The result: A reputation that was once unblemished can be destroyed overnight. In order to combat the effects of negative coverage, Digital Firefly Marketing offers Reputation Management.
How does Reputation Management Work?
Reputation Management Services are critical in order for you and your organization to maintain your current standing on search engines like Google. With a reputation management company like Digital Firefly in your corner, you can be assured that we will take a comprehensive approach to ensure your reputation stays strong! Our Reputation Management Services include the following:
Whether you are a Fortune 500 company or just a one-man organization, Digital Firefly's reputation management will help you monitor your reputation in an online world where news stories and reviews can live forever.