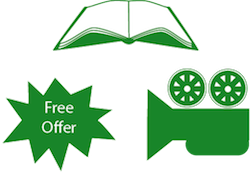 Digital Firefly Marketing is a content marketing agency. We provide content marketing services to agencies and business large and small. Most small to medium size businesses and agencies have trouble finding the time to actually do everything it takes to maintain good SEO, Social Media and Email marketing because they have to create content. So they turn to a content marketing agency to address the following questions:
Where am I going to find the time to blog 3 time a week?
How can I keep Facebook updated 20 time a week?
Where do I even start on how to write an ebook?
Video and webinars are just another thing I don't have the skill set for.
Using a content marketing agency is rapidly becoming a new and somewhat inexpensive way for small businesses to act big. One of the things that we do here at Digital Firefly is act as a content marketing agency providing services and strategy which consists of our normal offerings and the following:
Creating compelling content is really one of the keys to actually getting found on the Internet. Good content and keywords helps increase the amount of traffic from search engines, gives you a better chance to build an audience on social media and gives you great content to email to your customers.