Your website is a living, breathing body for your brand. It is your 24/7 window display to the world — so make sure it's on the right platform and properly integrated with your business systems in order to become a conversion machine!Digital Firefly Marketing offers the following services to help you maximize your site's returns:
The above services allow you to stand out from the crowd, and it's a BIG crowd. How big? Try 121 billion pages and 206 million domains!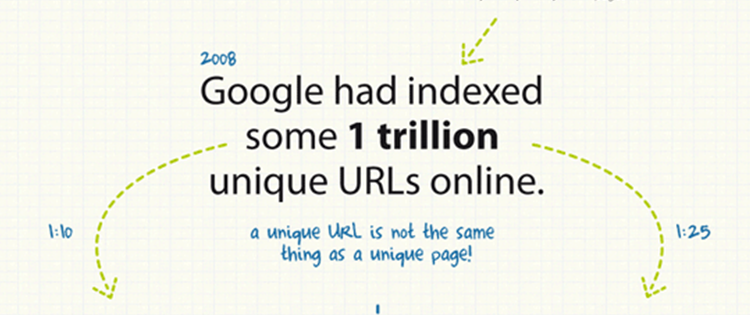 Check out the original on visual.ly
Courtesy of The Next Web
Do I really need a new Website?
If you've ever considered any of the following questions, it may be time for you to consider giving your website a little TLC with our web design and development services:
Does your website look like it was built at the dawn of the internet?
Does your website still reflect your brand?
Does your website not rank very well among competitors?
Do you need to upgrade to a better CMS?
Do you need better hosting?
Do you need custom functionality or to integrate with other systems?
A WEBSITE?!? I should get one of those!
The Digital Firefly Marketing Difference
At Digital Firefly Marketing you work with a small team of highly skilled, fun professionals who will work to get to know you, your brand, your goals, and how you envision your site. We take a holistic approach to the design process, ensuring the end result will perform well in organic search, social media implementation. Our cross-trained team works together to make sure every service is rendered in a seamless, efficient manner with every aspect complementing the other.
When it comes to custom website design, businesses large and small rely on Digital Firefly Marketing to help them build and redesign websites with and SEO forward mindset, and integrate them with shopping carts, CRMs, and accounting systems. We've designed, built, and migrated hundreds of websites in Drupal, WordPress, Joomla, Liferay and other platforms and integrated them with platforms like Xero, Zoho, and Salesforce.
Ready to create a beautiful website?