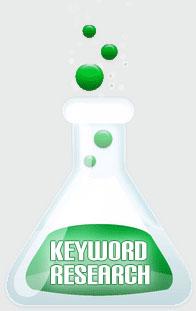 While H1 Tags, Page Titles, Alt Tags and Clean URLs provide a frame to build our SEO compliance, it's keywords that provide everything else. They are the drywall, the drapes, the furniture, and even the flooring that will either make your website shine or leave it in obscurity. Keywords describe what your website is and what it offers. Keywords not only are specific words but also specific phrases. While there are millions of searches every day on the word "coffee", there are much less on phrases such as "small batch roasters, Princeton, nj". Capturing those very specific keywords gives your site the ability to capture extremely targeted traffic.
Digital Firefly provides the best SEO keyword research service that is promised to put your company on the right track to higher traffic. After your website is evaluated, we meet with you to understand what your site is about so we can pick the right keywords and phrases. For example, if you are a jewelry site we will look to include words such as necklace and earrings into your site, but also more specific phrases like two strand beaded necklace to capture search traffic that may be escaping you today.
Once we come up with a key list of words and phrases, we begin to implement them across your site in the stage we call keyword optimization.