Princeton Writing Center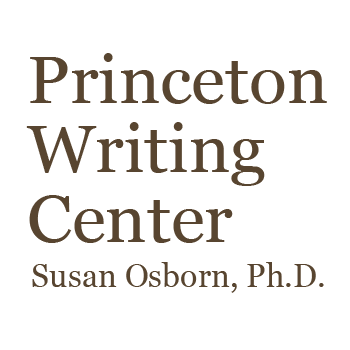 The Writing Center of Princeton was founded by Susan Osborn, Ph.D. after 30 years working in education. Above all, The Center offers students of all ages one-on-one guidance. Years of extensive research formed her methods. Dr. Osborn works with parents and children to set and reach their individual academic goals. A foundation of strong writing skills from a young age is an indicator of future success. As a result, many students go on to study at top colleges.
The Writing Center of Princeton: Help for Students of All Ages
Dr. Osborn prepares students for academic excellence. She believes every child is unique and has specific strengths and weaknesses. This individualized service goes beyond academic content. In fact, students learn problem solving, mental flexibility and critical thinking. Tutors work with students to hone these skills.
Elementary school students:

 First of all, tutors focus on grammar, making inferences and building confidence. Services begin in first grade and prepare students for middle school. Furthermore, tutors teach students with learning disabilities helpful strategies.

Middle school students:

 Next, writing skills are the focus. Students learn sentence fluency, how to address more complex prompts and to construct effective thesis statements.

High school students:

 Finally, high school tutoring includes standardized test prep and guidance writing high quality admissions essays. As a result, students are accepted into top colleges and universities.
The Digital Firefly Marketing Approach
Digital Firefly Marketing designed The Writing Center of Princeton website using Drupal. Additionally, we manage their SEO. This customized combination of services increases client visibility. In conclusion, contact us to build the perfect website for your business and drive traffic to it.