Quarto Knows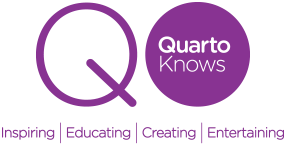 Creator of a wide variety of books and intellectual property products, The Quarto Group has an international presence. They publish more than 600 nonfiction books a year in formats for both adults and children. The website, Quarto Knows, categorizes an extensive collection of intellectually-stimulating books. This allows customers to browse publications such as how-to books, cookbooks and informational books for children.
Quarto Knows Niche Interests
The Quarto Group appeals to many niches and creates long-lasting content. Creatively independent imprints provide endless hours of enjoyment. Some areas of interest are:
Graphic design

Gardening

Cooking

Crafts

Motoring

Children's interests
In addition, they sell books in more than 50 countries and in 40 languages. All of their publications are richly illustrated with drawings and photographs to better inform the reader. Quarter Knows also provides links to their blogs, which cover a vast array of subject matter.
Digital Firefly Marketing and Quarto Knows
While The Quarto Group creates books with wide appeal, they want to make sure customers notice them on the web. Digital Firefly Marketing manages SEO for Quarto Knows by optimizing its website and monitoring analytics. We provide a responsive approach to SEO that is constantly adapting to users' search behaviors. Overall, the result is an enhanced web experience for users and a better connection with customers. If you're interested in improving your company's SEO, contact us today for a free audit.