Urban Remedy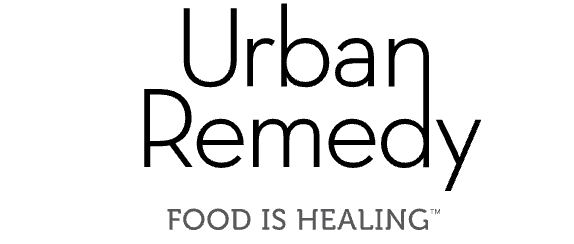 Plant-based organic food company Urban Remedy believes that food heals the body. They ship to customers from their headquarters in Point Richmond, CA and run retail stores throughout California. Also, they have kiosks in many grocery stores including Whole Foods. Their ready-to-eat meals, cold-pressed juices and snacks are certified organic. These empower consumers to eat clean and ultra-fresh foods. All the food Urban Remedy offers is high quality and sustainably grown. Therefore, it's good for people and good for the earth. Even the packaging is 100% recycled and recyclable.
Urban Remedy: Food that Heals
The founder of Urban Remedy, Neka Pasquale, combines ancient wisdom with clean eating. Her roots are in acupuncture, Chinese medicine and nutrition. When she began leading wellness retreats, she saw people undergo life-changing transformations. Neka created Urban Remedy by merging Eastern practices, lifestyle modifications and nutrition. Likewise, every ingredient in their meals is chosen based on specific healing properties. Moreover, the experts at Urban Remedy believe everyone can eat delicious foods that benefit their health. Here are some things that make this a unique health resource:
First, they offer real food with the cleanest ingredients.

All food is organic and non-GMO Project Verified. All ingredients are dairy and gluten free. Furthermore, they are low on the glycemic index.

Next, their meals are a source of powerful health benefits.

The plant-based recipes and sustainable proteins offer a wide variety of wellness advantages. In addition, various cleanses and meals support immune health, weight loss and metabolism.

Finally, it's a convenient and delicious choice.

With food in grocery stores across California and meals delivered across the U.S. Urban Remedy makes it easy to live well. Plus, it's not a chore to eat healthy food when it tastes this good.
Digital Firefly Marketing Increases Visibility for Urban Remedy
Digital Firefly Marketing manages social media marketing for Urban Remedy. This includes crafting and deploying Facebook ads, which target specific demographics for their unique line of food. Above all, social media marketing engages the public in a way that goes beyond what a website or blog can do. Digital Firefly Marketing offers social media services that include setup, management and monitoring. Also, we provide valuable insight into statistics so businesses can stay connected and engaged with their audience. Are you interested in boosting your company's social media traffic? Contact us today for a free social media audit.