Willoughby Supply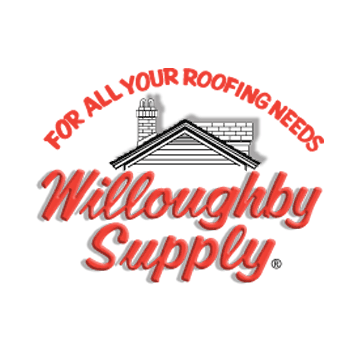 Since 1983, Willoughby Supply has been distributing building materials to customers in Ohio and Michigan. This full-service materials distributor operates with the mission of providing the best customer service in roofing and siding business. They partner with all contractors in the area and carry the top brands in the industry. Willoughby Supply carries everything that contractors need for the building process. From various types of siding and shingles to windows and trim, all of their products are top quality. Additionally, they carry commercial roofing products. These products are used by schools, retail businesses and even the government and military. The company is a division of SRS distribution, which is a family of industry-leading roofing distributors. Overall, their goal is to serve professional roofing contractors with the highest quality products and materials.
Willoughby Supply Values All Customers
Regardless of size, all of Willoughby's customers are the most important part of their business. They strive to to build the best working relationships with contractors and homeowners. Also, this allows them to meet various needs with professional service. Here are the ways they tailor their work to the needs of their customers:
Contractors

– Willoughby's cutting-edge procedures, well-informed employees and advanced equipment combine to ensure contractors are satisfied. On-time delivery and order accuracy is something they guarantee with every job. Moreover, their extensive inventory and flawless safety record provide peace of mind and smooth jobs.

Homeowners

– Making the right choices for building projects can be daunting for weekend warriors but with Willoughby's Homeowner's Center it's easy. When choosing materials or products, customers can work with experts to make sure all the details are ironed out. Plus, homeowners can get in touch with the right contractors for various projects.
SEO with Digital Firefly Marketing
The expert team at Digital Firefly Marketing manages search engine optimization (SEO) for Willoughby Supply. Maintaining the best SEO practices by monitoring analytics and optimizing their website drives traffic and increases online visibility. Does your business need a boost? Contact Digital Firefly Marketing for a free SEO audit of your website.