November 21, 2018
Why People Give Businesses Terrible Reviews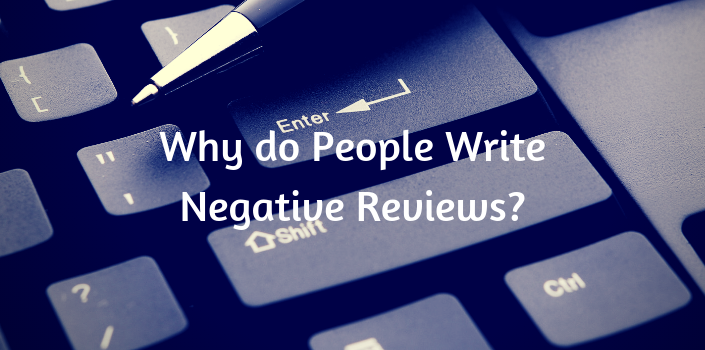 Are you doing your best to avoid the wrath of the dreaded angry reviewer? When it comes to unfavorable online reviews there are several complaints that undoubtedly top the list. You can't please all the people all the time but, you can be aware of the things that rub people the wrong way. This week we'll focus on some of the main reasons businesses are receiving bad online reviews.
Top 3 Reasons for Negative Online Reviews
When you browse through reviews online, you'll find a lot of complaints about the same problems. While you're bound to get a bad review from time to time, if people are repeatedly mentioning something, you know it needs to be addressed. Being aware of the most common gripes and responding accordingly will keep your shining reputation intact.
Bad Service
The number one thing people write bad reviews about is service. Whether the restaurant staff was rude or the person who picked up the phone was unhelpful, people will remember. In fact, they may decide to warn other people about their unsavory experience. This is the most common complaint and one of the easiest ones to address. First, apologize wholeheartedly. Next, find out the whole story and take the necessary actions.
Talk to Your Staff
If a particular staff member is mentioned in a review, have a conversation with them. Listening to their side of the story will help you establish where to go from there. Also, when's the last time you had a staff meeting? An online attack is the perfect opportunity for a pep talk and a chance to boost morale. We all have bad days but, in the end, the customer is always right.
Problems With the Product
The next biggest complaint people have is being unsatisfied with the product they purchased. People are careful about what they buy these days. When they read good reviews of a product, they're more likely to want to buy it. When they read bad reviews, not so much.
Make it Right
When the product you're selling gets a bad review it's your responsibility to appeal to the unhappy customer. Offering a refund or credit is usually a great way to start. Most people are looking for compensation or reimbursement, so it's your job to give it to them. Do you have any products they'd like to try instead? What can you do to make it better? Figure out what they want and make it clear that their satisfaction is the most important thing.
Policy Issues
Finally, people are going to notice if you're upholding your policies and if they are reasonable. Is your staff enforcing standard policies? Everyone should be held to the same standards. If one person is allowed, everyone should be allowed.
Review & Make Changes
Making sure your company policies are clearly posted on your website is step number one. Policies should be fair and easy to understand. If there are policies listed that you're not able to enforce for some reason, it's time to change them. And the person who wrote the bad review will be delighted when they hear their review inspired change.
Digital Firefly Marketing & Reputation Management
Has your business come under online reviewer attack? Responding to negative reviews promptly is a crucial part of maintaining a healthy business reputation. Digital Firefly Marketing handles all aspects of reputation management. Contact us today for a free audit of your website.