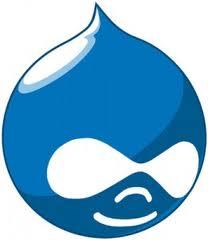 Digital Firefly Marketing is a Drupal web development company. DFM offers clients Drupal Development resources for creating and maintaining websites powered by Drupal's content management system. We offer a number of custom Drupal development services that allow us to make Drupal websites into eCommerce sites, or give it better socila media by adding social links to your website, or better functionality like creating slideshows and more.
Custom Drupal Development Offerings
Complete Drupal Builds We build websites starting with design and site architecture to coding and quality assurance and launch and ongoing maintenance.
Drupal theme design and development: From design to deployment, we take care of everything creating custom HTML and CSS using base themes such as Fusion or Omega.
Drupal Module Development: We provide high quality custom module development following Drupal standard specifications and architecture .
Drupal Upgrade: If you already have a Drupal site up and running, we provide upgrade services for your site to move between dot releases 7.0 to 7.15 or major upgrades like Drupal 6 to Drupal 7.
Drupal Customizations: We customize existing modules to match your requirements.
Drupal Responsive Theme: We create responsive theme to run your site/application in iPad,iPhone and desktop using our experience of creating themes in HTML 5.
Migrate Existing sites to Drupal: We help clients migrate their existing websites from other systems like WordPress or custom PHP to the Drupal CMS.
Drupal E-Commerce: We make your online store into a state-of-the-art shopping experience with Drupal e-commerce/Ubercart integration.
Drupal Maintenance: We offer ongoing services to host and continually maintain your Drupal website with the latest updates.
Drupal Integration expertise:
Zoho – Affordable On-demand CRM Software
Alfresco -Open Source Document and Collabration Software
Magento – Open Source e-Commerce Software and Platform
Salesforce – Cloud based Sales and CRM application
Ubercart – Open Source e-Commerce shopping cart for Drupal
Drupal Commerce – Open Source e-Commerce shopping cart for Drupal
Google Analytics – Google application for website analytics and reporting
How Organizations use Drupal:
Content Management
E-commerce
Web portals and Websites
Mobile Solutions
Media entertainment solution
To see what kind of functionality we have deployed for some of our clients, please visit our Drupal Demo.