March 31, 2017
Important SEO Stats for 2017
SEO is not dead. 210 people search for that exact phrase every month. The reality is that SEO is still very much alive and we have the statistics to prove it.
Sure, Panda and Penguin have made it very difficult to cheat the system, but each of these algorithm updates have moved SEO from a manipulative marketing practice to an art form that combines branding, content creation, IT, and content promotion to drive highly qualified visitors to your website.
Whether trying to understand if SEO is right for your business, or trying to sell SEO to a potential client, these SEO stats for 2017 should be enough to convince anyone that SEO is essential to their business, while also providing some good benchmarks when building your company's SEO strategy.
SEO Stats Everyone Should Know
Local SEO Stats for 2017
Outranking national brands in search results was once nearly impossible in the world of SEO. Fortunately, Google gave local businesses a way to compete with the big guys in 2014.
In July 2014, Google rolled out the first version of their Pigeon update, which gave local businesses the ability to compete for search rankings on a local level. In short, Google began to give a ranking boost to businesses in close proximity to the searcher in location-specific searches (ex. "pizza near me", "Denver contractors", etc.).
Pigeon invited local businesses to the world of search engines, and those who were paying attention made out like bandits.
6 Local SEO Stats
Mobile SEO Statistics for 2017
If you thought that mobile-friendly sites were "unnecessary", I think it's safe to say that Mobilegeddon proved you wrong.
On April 21, 2015, Google rolled out an algorithm update that hurt the search rankings of non-mobile-friendly sites in mobile search results. In other words, if your website ranked first in Google for "Denver pizza shop" when searching from your phone, but was a pain in the ass to navigate through on your phone, then it wasn't going to stay there for long.
Mobile search rankings are more important than ever, and will only grow increasingly important over time.
In Conclusion:
SEO is essential to your business' success.

In most cases, writing long-form content is better than writing 500-word blog articles.

If your website isn't mobile friendly, it's probably time for a new website.

Every local business needs to have a website that is optimized for local search results.
I hope you found this helpful! For those looking to stay up to date with new insights and marketing strategies in the changing digital landscape, sign up to be the first to receive our monthly updates, and come follow us on Facebook and Twitter.
________________________________________________________
About the Author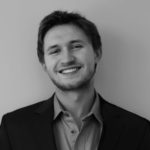 Pat Ahern is the director of traffic generation at Junto, a hyper-efficient traffic generation and web development service. Pat loves rock climbing, craft beer and helping startups grow.