March 8, 2019
Content by the Numbers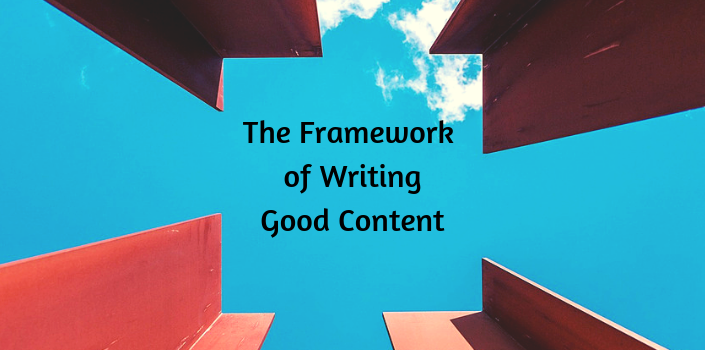 Content is king. But not all content is equal. How much should you write and how often? How long does that take? If you have an understanding of these numbers it's far easier to build a strategy that uses your in-house resources, shows you exactly what you need to outsource, and gives you a sense of how much time and money to invest. Especially for small businesses, a good content marketing strategy that includes a website content writer is more valuable than you might think.
Do You have a Website Content Strategy?
You definitely should. Whether you're the content writer or you have a department: a documented plan is imperative to your success. Without a plan, content is often left by the wayside and that can damage business. Need proof? In 2018, only 39% of organizations had a written content plan. 65% of top performing organizations have a documented plan.
There is a growing awareness that content marketing must be a valued part of businesses. Content Marketing Institute and MarketingProfs found that 58% of marketers reported spending more on content creation in 2018 than in 2017.
How Much Content?
The foundation of your documented content strategy is understanding what types of content you must produce, how often to produce them and how long the process takes from start to finish. It probably takes more time than you would think and likely includes steps you might not think of when you build your initial plan. Understanding the work a website content writer does will help. This week we break down the tasks by the numbers.
Think of Content Holistically
When we say "content" at Digital Firefly Marketing we mean everything our website content writers are writing. But we also mean connected social media posts, white papers and case studies. For every blog, you should have an aligned social media post, and each one should be specific to the platform. Remember, different platforms speak to different demographics. What works on Instagram does not work on Facebook. Learn about social media and demographics so that your posts are the best they can be.
How Often Should You Post Blogs
Start with the goal of 1 quality blog post and the connected social posts per week. This is lower than what should come out to be but starting small will allow you to practice and build good habits. How many should you eventually get to? Research says that 16 posts a month is the sweet spot for both B2B and B2C organizations. According to Hubspot, B2B companies posting 16+ blogs a month get 3.5 times the traffic as companies that post 4 or fewer blogs a month. B2C companies posting 16+ see 4.5 times the traffic as those posting 4 or fewer times a month (Hubspot).
Blogs should not be approached with a one and done attitude. Link between related content and be sure that you create social media posts to use in the future. Hubspot found that 75% of blog views and 90% of blog leads come from older posts (Forbes). Make sure to track blog performance and stay on top of trends. While you shouldn't post duplicate content, you should use social to reshare old content that is relevant.
Blog Numbers to Know
The most successful blogs, according to considerable research, are at least 1,000 words. There are many considerations including that writing should be tight. Fluff is quickly spotted by readers and will increase bounce rate.
Plan on spending 6-8 hours on each blog. That's right. While professional bloggers write at about a rate of 1 blog per 3 hours and 16 minutes (Ragan), you must consider that to write 1,000+ words website content writers have their work cut out for them. They have to research and outline their blog post, write at least 2 drafts, proofread and edit. If the website content writer is also creating the connected social media posts you can add another 1-1.5 hours of time.
Analytics & Consistency are Your Friends
Here's the big question that never gets a straight answer: What day and time should I post to my blog? The best answer is: When your analytics tell you to. By tracking blog performance you can get a sense of whether there is a specific time of day that's best. That said, there might be something even more important than when you post your blog and that's the time you post on social media. These days many people land on blogs by way of shares on social media posts so be sure to cross check.
Along with this, posting consistently (x number of times per week) will get people clicking over to check for new posts. Consider a regular posting schedule even if it's once a week on the same day.
Blogging Sound Daunting? We've Got You Covered!
Digital Firefly Marketing has expert website content writers on staff who can develop researched, SEO-friendly content for you so that you can focus on other areas of your business. Contact us today for a free content audit. We'll let you how you're doing and show you where there's room for improvement.