December 28, 2018
Will SEO Look Different in 2019?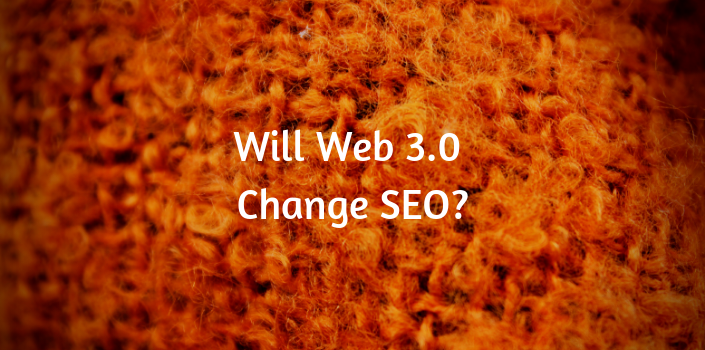 This week our social media audience wanted to know more about Web 3.0 and SEO. It's difficult to say what the future holds, but we do know that the way people search will continue to change dramatically. What does this mean for SEO? Here are our predictions for the possible course things will take.
What Will Web 3.0 Look Like?
There is much speculation when it comes to the future and Web 3.0 aka the Semantic Web. Many believe this new web will bring a next-level user experience. With focus on machine-to-machine interaction, users will be provided with highly individualized results. For example, you could ask something like, "Where should I go for lunch today?", and the results would be tailored to you personally based on the records of your likes and dislikes. It's like getting a recommendation from a good friend.
Web 3.0 & SEO
Selecting keywords will continue to be important with Web 3.0. In fact, it may be even more important. With the type of customized searches proposed, two people could search using the same keywords and get totally different results. This is the beauty of the Semantic Web. The browser begins to act like your very own personal assistant. Certainly, Google will continue to set the standards and SEO practices will follow suit. A recent Yoast update prepares us for these possible developments by allowing the addition of multiple keywords.
Optimized Content for Alexa
One of the biggest ways searches will change with Web 3.0 comes with the introduction of an even smoother and smarter speech-activated search experience. Alexa and other voice-activated virtual assistants will be the primary search method in many households. This means your content and meta descriptions will have to be optimized accordingly.
Adaptable Content for Mobile Devices
With the dawn of this potentially more savvy web, people will probably be doing even more searches while they're on the go. As a result, you must have adaptable content. People should be able to read your content on their desktop monitor, but more importantly they should be able to access it on their phone. This article details the last year's spike in mobile internet searches. With Web 3.0 we can safely assume that searches from mobile devices will continue to rise.
Digital Firefly Marketing & SEO
At Digital Firefly Marketing we specialize in search engine optimization. We monitor analytics and make sure your website is in line with the best practices according to Google. This boosts traffic and enhances online visibility. Contact us today for a free audit.