June 28, 2018
The 9 SEO Trends To Get On Top Of Right Now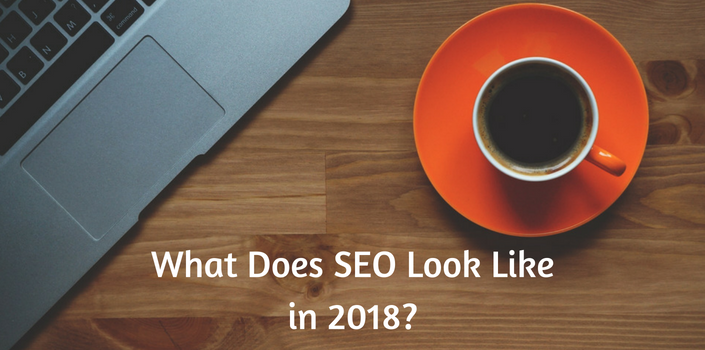 Trends are always changing and staying on top of them is key. That's because trends reflect expectations. Is your site taking advantage of the SEO trends 2018 is following? Find out by checking out this list of the most popular trends in search engine optimization seen so far this year.
The SEO Trends 2018 Has Shown
1. Structured Data
Some search results just look better than others. That's because some people take the time to instruct Google how to format a result. The best part is that this is a quick and simple addition of html that will have your search results going from bland to better in no time.

When searching for a lamb roast recipe users are more likely to click one with an image, key words and phrases highlighted and the star review versus the boring text shown in the top result. This isn't just about looking pretty. Search Engine Land found that results using structured data — like the second — can result in a CTR increase of more than 30%. Want to take advantage of structured data? Here's a handy step-by-step guide.
2. The Rise in Authenticity
At Digital Firefly Marketing we take authenticity seriously. Some sites still play the game of seeing what is trending and creating content, often meaningless content, around those words to increase traffic. Google is trying to suss out these manipulations and penalize them. What's that mean for you? Make sure that your content meets a need before posting it. The best way to do this is to ask whether this is content you would have created were SEO not a factor.
3. Security is Key
Google is penalizing sites that are not secure. In fact, Chrome tags sites that do not use https as being risky. Get your certificate (it's under $50/year) and make sure your site isn't open to being labeled as risky. Don't lose rank because you overlooked this easy fix!
4. Mobile is Still Gaining Traction
More and more searches are done via mobile. Sites must be responsive, fast, and mobile-friendly. That means keywords should be geared at people on location (using town and city names, or neighborhood names in major cities).
5. No Backs! Or, Linkless Backlinks
Rather than manipulating links, brand awareness and mention density is important. Sure, it's important to have high quality sites link to you, but it's also important to simply appear. This is done through outreach, the cultivation of relationships, and focusing on building your brand so that brand awareness spreads. Tools like Awario will search for mentions of your brand (not just links) in real time to show you how you're doing as far as getting your name and products out there.
6. Video is Still Vital
Keep making, and optimizing, video.
7. Short & Sweet is Getting the Boot
Long-form content is grabbing the attention of users. Instead of quick bites, which can serve their purpose sometimes, people want in-depth, longer articles that give them everything they might need to know versus the very specific "how to" or "5 ways" articles. Those articles do still serve a purpose and should appear in your plan but be sure to start focusing on timeless content that hits the 1,500 benchmark at least once a month in order to capture better rank.
One way to do this easily is to incorporate mapping into your planning. If you're going to write a how to on video editing take time to brainstorm questions people might ask and relative content that could be handy. Structure the piece with clear headings and even anchors to make sure that the content is both informative and easy to navigate.
8. Speed Things Up
Google announced that site speed is a factor in rank – something people don't always include when thinking about search engine optimization.
9. It's Personal
With everything being tracked and cookies stored universally, the more a user checks out your content, the more it will rank for them. Be sure to build a site that is attractive to multiple demographics or optimize to attract your key audience so that you continue to build in individual searches.
Our Experts Know The SEO Trends 2018 Has Shown
There's no time like the present to learn about current SEO trends and how your site stacks up. Contact us today for a free SEO audit.