May 31, 2018
Free Download: Content Marketing Plan Template
This month explored how content is changing and what you can do to stay on top of the trends. This free download contains a year's worth of content marketing plan sheets you can use as is or modify to meet your needs.
Content Marketing Plan Template Download
Free Download: Content Marketing Plan Template
Download our template and meet your traffic's needs.
How To Use This Free Download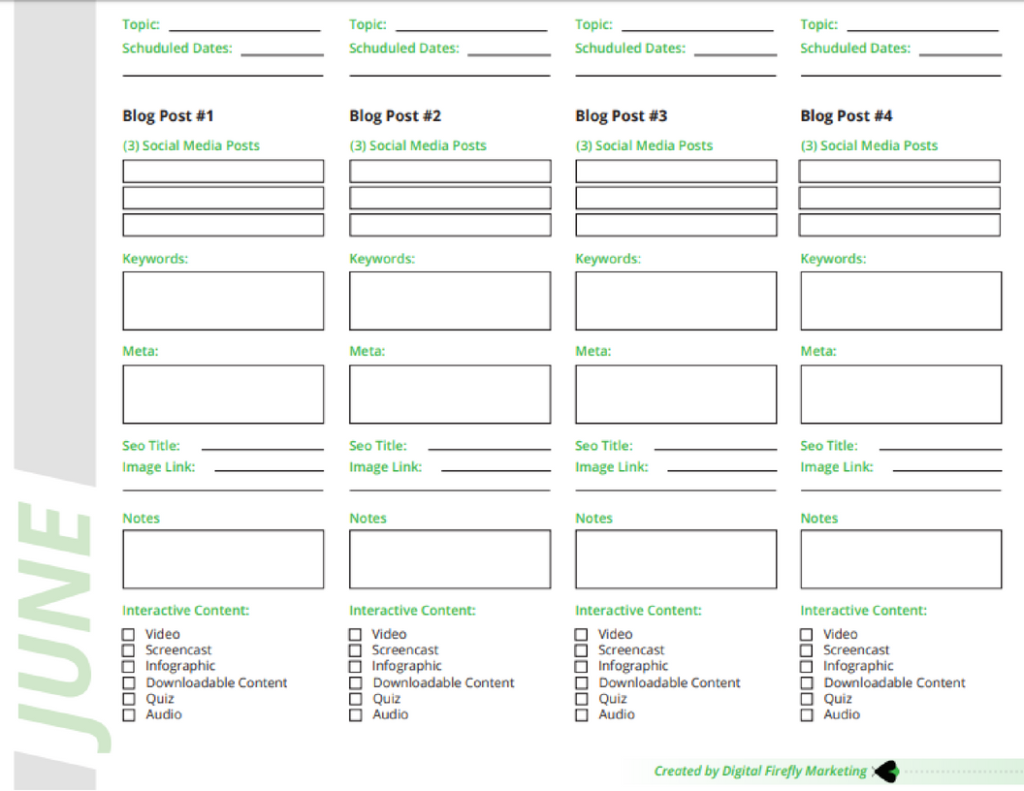 First, pick a theme for the month. Plan one post a week on the topic. Use the assigned spaces to outline your work and include relevant links. Monitor your use of alternative forms of content. Make sure you're keeping traffic informed and, more importantly, engaged. We recommend three social media posts that are targeted to different demographics and can be recycled to keep your feed diversified and bring back old content that's still relevant.