July 5, 2018
Keyword Research for Amazon PPC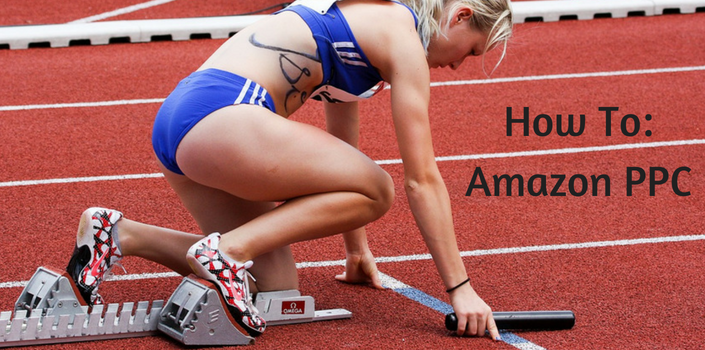 If you sell products, or are thinking about selling them, on Amazon, Google Ads are important. But so is using Amazon PPC advertising. Today we'll break down (almost) everything you need to know to get familiar with and start setting up effective campaigns on Amazon. The best thing about this post? You can apply these strategies to AdWords, too!
Starting with Amazon PPC Keyword Research
Like anything else, your Amazon PPC campaign will be more effective if you put in the work. We've organized this post around keywords because without researched keywords, your campaigns will fail.
Start with Keyword Research
We often refer to the fact that all of our advice goes back to SEO and here it's the same. Just like you structure your website around keywords, your ads must include them.
Use an Amazon Keyword Tool. Using your brand or product name off the bat isn't a good idea. That's because people search differently on Amazon than they do on Google. It's also because of regionalisms. Think about how many different words for "soda" there are.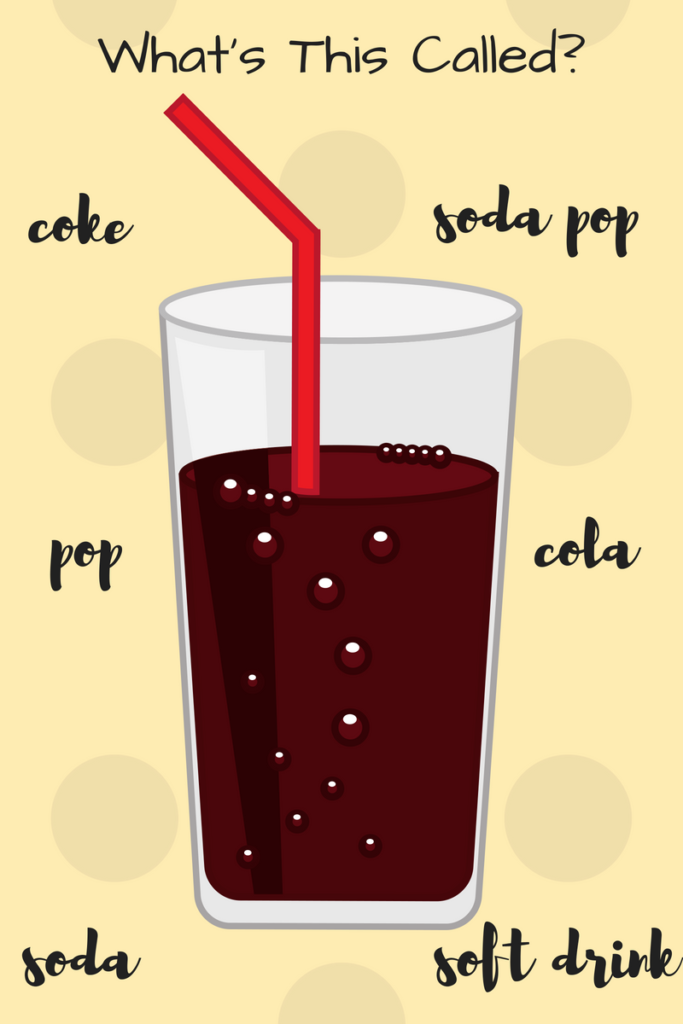 The size of the U.S. and the cultural influences in various areas means lots of things have different names, or ways of being said (ever gotten into the "waiting on line" vs. "in line" debate? Us, too). When marketing products it's imperative that you understand the different things people call your products.
To find regionalisms and other different ways your product is known, take the highest ranked keyword your tool gave back and pop it into Amazon. Skip over the sponsored ads and look at the long text following your keyword. Chances are you'll see a bunch of other names embedded. Then add those to your keyword tool and see if any are worth keeping. (Hint: they will be!)
For example, if you make glass chopsticks and put the term "glass chopsticks" you might find that "reuseable chopsticks" comes back. When you put this into Amazon you'll get all sorts of new ideas.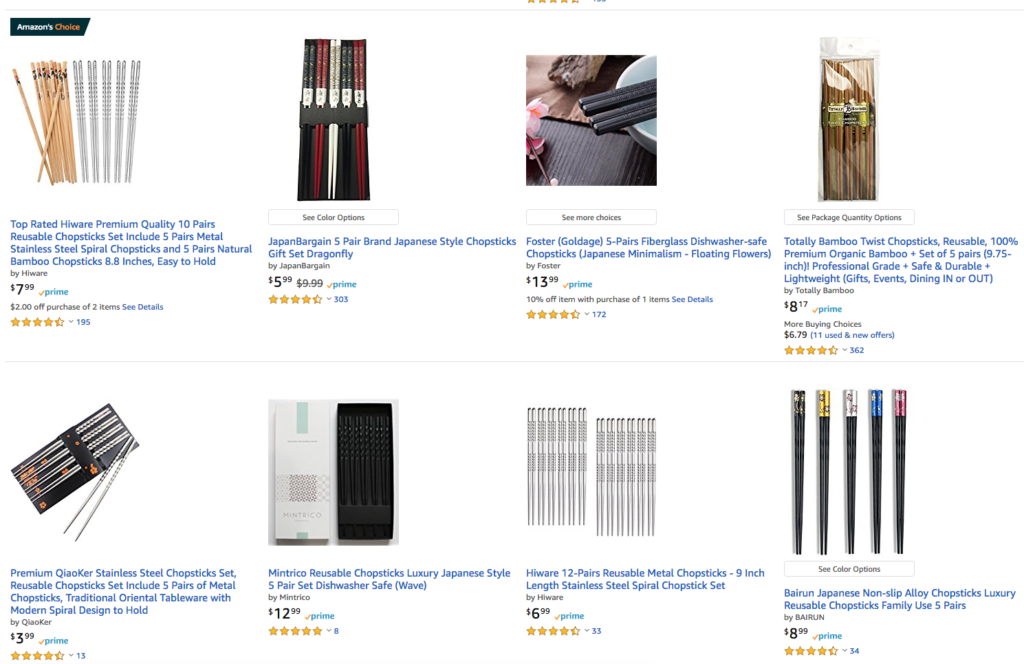 Are your chopsticks dishwasher-safe? That's a term you'll want to add. Luxury might also appeal to your niche.
The best tools to develop these keywords are Amazon Keyword Tools like Sonar, Merchant Words, and Keyword Inspector. Each has their benefits and the link provided provides an excellent comparison from Sellics. Sonar is an excellent free option – don't dismiss it just because it doesn't require a subscription.
Create a Master List. Use a spreadsheet to set up a master list of keywords. Just download the CSV data (keywords and volume) from your keyword tool for the terms you've decided on using the results and what you find when searching in Amazon. Keep them in one tab.
Add Important Keywords to Back End
Amazon has a back end to every campaign used for indexing. How should you decide how to use these precious 250 characters? The key is density: which words show up most in people's searches. There are a few ways to do this. Our favorite is to cut and paste the search terms into a word cloud generator and get a quick visual representation of the words that are appearing most (they'll be the largest). These are the words that should be included in the back end. And it's a good time to think about misspelled keywords.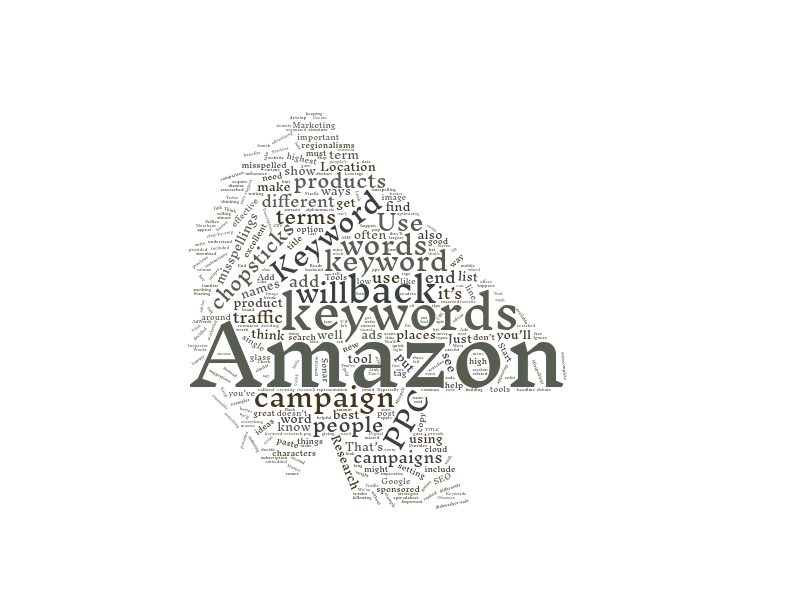 You'd
Never Misspell a Keyword…
… but people will! That's right – you should think about common misspellings. Especially on mobile and in a rush, typos happen. But it also happens with words people don't use or see often. Use misspellings in the back end to help Amazon show your products to more people. Be careful about using these in copy – we never advise optimizing for misspellings – but if you must there is a way to do it that's not as bad. Just include "often misspelled as" and then add the misspelling so that your readers know you know the correct way to write the word. Misspellings are best reserved for the back end and other places they are not seen (alt tags and file names for images are great for this).
Don't Ignore the Tools Amazon Provides
Amazon offers AMS, Amazon Marketing Services, and it's a gold mine of resources. Look at the examples of products similar to yours that are doing well and make a campaign that is "sponsored". Instead of creating a new campaign, copy the distinct tag in the URL (the little alphanumeric bit after /dp/) and paste it.

Amazon will spit back keyword suggestions for a product that is doing well, giving you even more ideas for keywords! Your Amazon PPC campaign doesn't need to reinvent the wheel – use the tools available to make your campaigns better.
Check Traffic
Use the "headline" campaign (the second option), to autocomplete your PPC. When you add terms to the keyword box, Amazon will auto-suggest (great for any keywords you've missed) and show the amount of traffic. Add the high traffic terms to your list as well as low traffic, related keywords.
Location, Location, Location
There are three places to think about when deciding which words go where.
The most important term should go in your TITLE. Amazon places the most weight on the title.
Use single words in your back end. Leverage the 250 characters with the highest searched single terms (use your word cloud to help with this).
Use high and low traffic keywords in your keywords section. This will round out your campaign.
Ready to Start Using Amazon PPC?
You've got the basics of how to do keyword research for your Amazon PPC ads. Start building your list and come back next week when we provide you with step-by-step instructions and helpful tips for setting up your campaigns.