January 25, 2019
SEO vs PPC: Which Matters More?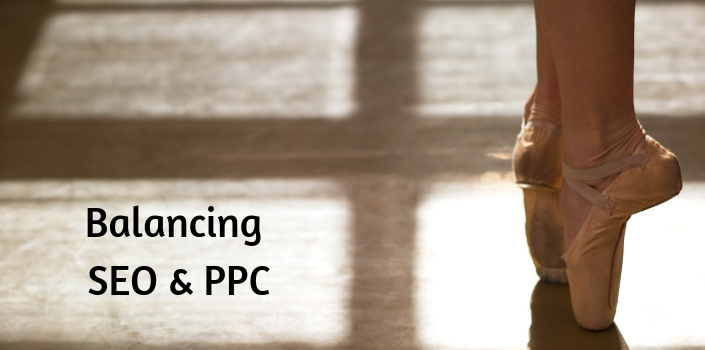 It's no secret that both SEO and PPC generate traffic, but which deserves more of your time?? While both are beneficial, every business or website has different goals that are accomplishable through one or the other. This post breaks down SEO vs. PPC to get you the most bang for your buck (and your time).
SEO vs PPC: Which Is More Important?
There is no wrong, right, or direct answer to this question. Pay per click and search engine optimization generate different results. First, let's take a peek at some stats for each in order to understand their differences.
Search Engine Optimization Stats
Nearly 80% of users

ignore paid ads

in SERPs.

Organic search is considered more trustworthy—users know paid ads are paid for.

70% of clicked search results are

organic

.

51% of all website traffic comes from organic search, while

only 10%

comes from paid search.

Over

40% of revenue

is captured by organic traffic.

The first organic search result on Google gets

32.5% of traffic share

.
Pay Per Click Stats
Search ads can increase brand awareness by

80%

.
What Should You Do?
Both strategies get results, which makes it hard to choose. The key is understanding the biggest advantage of each.
The Biggest Advantage of SEO
Search engine optimization has one obvious advantage—it comes at a low cost to anyone who wants to use it. On the other hand, it is a long term investment. SEO results take longer to develop than results of PPC. However, because SEO is so cost efficient and has powerful results, every business should start by optimizing their sites for search engines.
PPC's Biggest Advantage
Google Adwords is best for businesses trying to get a message across quickly. Pay per click ads have the ability to put you on the first page for a given search term within a day. PPC gets instant results: This is especially beneficial to new businesses and brands trying to increase awareness.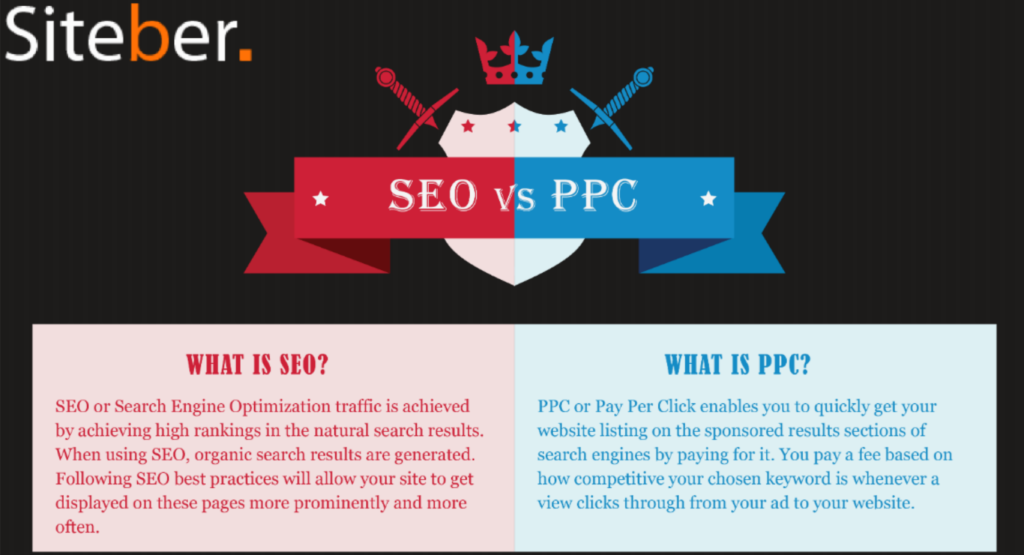 The Bottom Line
Know your industry's goals.

Is your company looking to increase traffic? Promote a new product? Increase their brand awareness? Understanding your company's aspirations will help decide whether to put your time into optimization or paid ads.

SEO is always the way to go.

Optimizing your site for Google is free, and if done well can bring superior traffic and ROI. Our advice is to make sure your optimization strategies are intact before putting your money into paid advertising.

Pay per click gets fast results.

If you're looking for immediate results, pay per click is the strategy that will get you there. Moreover, the better your ads are optimized, the better your results.

Use PPC and SEO together for even better results.

Marketers who use a combination of organic search engine optimization techniques and PPC ads see an average of 25% more clicks and 27% more profit than those who only use a single technique (

searchenginepeople

).
PPC with Digital Firefly Marketing
Are you unhappy with your return on investment? Everyone's been there—and everyone knows that pay per click can be a handful to manage. Let the professionals at Digital Firefly Marketing handle all of your PPC needs and maximize your ROI. Contact us for a free pay per click audit.