November 8, 2018
How to Handle Negative Yelp Reviews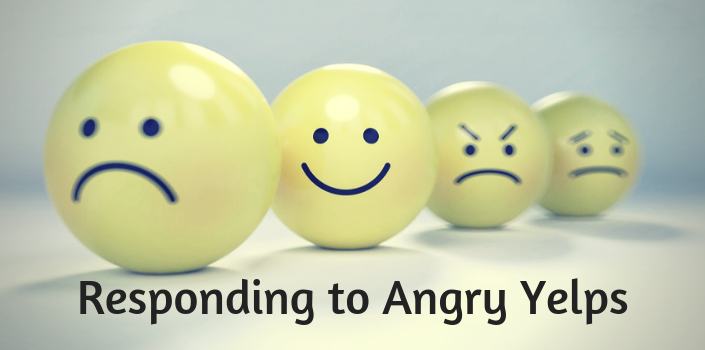 Yelp reviews have a huge impact on where people decide to spend their money. Ideally all your reviews will be positive but, let's face it: everyone gets hit with a negative Yelp at some point. Don't be taken by surprise. Be prepared and understand how to use your response as a reputation-building tool.
Who's Writing Yelp Reviews?
Most people are reading Yelp reviews, but very few are writing them. In fact, the Yelp 1/9/90 Rule says that 1% of users are writing reviews, 9% are commenting, rating or sharing, and the other 90% are only there to read reviews. Think of this 90% as your target group of potential customers when you respond to a bad Yelp.
Tips for Responding to Negative Yelps
Read the review carefully. Pay attention to any details included and take notes. When did the incident occur? Who was involved? What's the tone of the review? Take your time with this part of the process and try to stay objective. Provide readers with a thoughtful response in a timely fashion. This is a great way to maintain the highest ratings and attract future business.
Research the issue. Gather information from the people involved and create a timeline. Make sure you listen to the whole story. Was it a mistake or misunderstanding? Maybe someone was having a bad day? Acknowledge exactly what happened in your reply. Also, look over the Yelp content guidelines. There are a number of violations that can result in the removal of inappropriate posts.
Apologize and explain. Regardless of the circumstance, always say you're sorry. Either say sorry for the mistake or sorry for the unsatisfactory experience. Explain yourself and take responsibility for moving things forward in a positive direction. Remember—you're on the world wide web—resist the urge to make it personal.
Offer a solution. You may not be able to salvage a relationship with a dissatisfied Yelper, but you should definitely try. What can you do to make things better? Is there a service you'll offer free of charge? These types of offers can protect you from further attack and effectively keep your reputation glowing.
Has Your Business Suffered an Attack on Yelp?
Dealing with angry reviews on Yelp is no fun. Let the experts at Digital Firefly Marketing deal with them for you. Our skilled reputation management team will make a customized plan to protect your business. Contact us for a free audit.