March 26, 2018
Sometimes Social Just Ain't Enough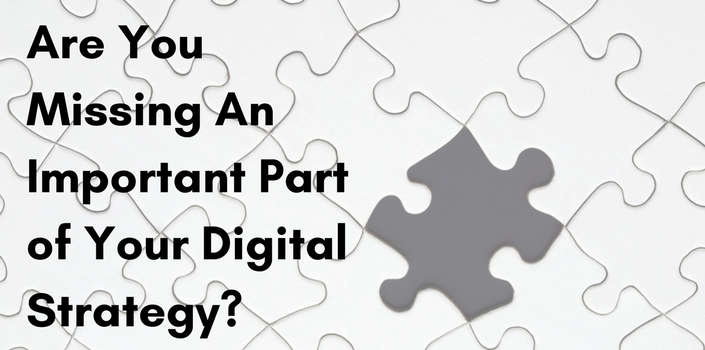 An Integrated Digital Marketing Strategy Is The Best For Reputation Management
At Digital Firefly Marketing we believe that the only approach to digital marketing is a holistic one. The only way to have a solid online presence is to have a site properly developed and contains regular content, use SEO best practices across platforms, post on social platforms regularly…you get the idea. Today we're breaking down a common mistake we've seen in the last 2 years and explaining how and why to fix it.
I Don't Need A Website – I Use Facebook!
When talking to potential clients, we hear this frequently. Facebook is a go to place for many people looking for businesses, but it's not enough. And it's definitely not enough for controlling your digital reputation. Here's why.
You Can't Control Facebook's SEO
Think about what goes into the search engine optimization of one page of your website. First, you research perfect keywords. Then you incorporate that into the SEO title, meta description, image alt tags, content and headings. What about Facebook?
That's right! You don't control much of those factors on Facebook. While your brand will come up if you search specifically for the business name and town in Facebook's search bar, if someone Google's the way most people do, your business likely won't show up. The Stone Pony is a popular spot for live music in Asbury Park, NJ. We know that most people search by combining the business type and a city. How's that work out if they can't remember the Stone Pony?
As you can see, searching on Google quickly gets the name of the business in front of the user. Searching on Facebook does not. Also, the Facebook page does not show up in the Google results.
What's That Mean For Your Brand?
There are two things to take away from this. First, you have to have a website for maximum exposure. People search Google in a specific way and it often involves not remembering the name of your brand. That's where SEO comes in handy.
The second takeaway is that just like having a social page is not enough, not having one is just as bad as an idea. The more places where you have your name out there, the better.
How A Holistic Digital Marketing Approach Helps Reputation Management
Whether you're trying to get your name out there, hide some articles that highlight your former career or cover up something else, the best way to do it is having an active social media presence that drives users to your website and to make sure that website is perfectly optimized for search. Not sure how you stack up? Contact us today for a free digital reputation audit which includes a look at the balance between social and other online presences.