December 7, 2018
Updates to Yoast WordPress Plugin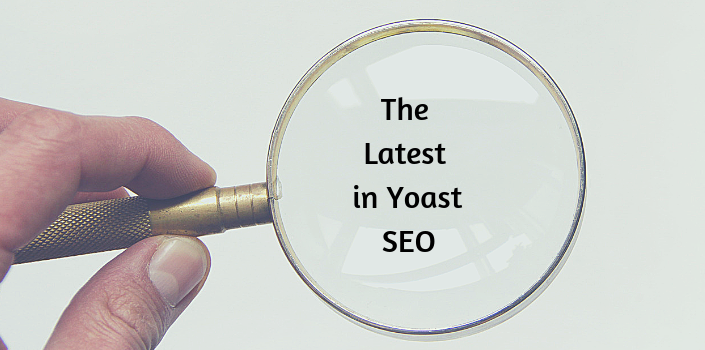 What's important when it comes to your digital marketing strategy and website? Search Engine Optimization! Without adherence to strong SEO practices, you simply won't rank on Google. And if you don't rank on Google, your brand won't get discovered. While you might know all of the practices, and you might even have a handy-dandy checklist, wouldn't it be great if there was an at-a-glance way to monitor if the page you're working on is hitting Google's standards? If you read this blog regularly you already know that there is a way. One of the best WordPress plugins is Yoast. And Yoast SEO has gone through a recent revamp that makes it even more intuitive and in line with the recent Google algorithm update. Let's look at how. [Please note: this post refers to the premium version which is absolutely a steal at $89/year.]
Yoast SEO WordPress Plugin: What's New?
When our content writers first saw the updated plugin, they were a little nervous. Smiley faces? But no info?! Have no fear, this is part of a cleaner and better Yoast SEO plugin. It just takes a minute to get used to.
Keyword Synonyms
Finally! While you used to be able to put multiple keywords into Yoast to assess how your keyword was doing, it required additional tabs and entering all of the information each time (SEO title, meta description). Now, just enter a new keyword and you'll see why we're calling this one of the best WordPress plugins: it automatically adds this word or phrase to the analysis. Synonyms, multiple keywords…this is why we love Yoast.
Traditionally, Yoast was super specific when looking at keyword use. In fact, if you entered the keyword, "red umbrellas" but used "red umbrella" in the text, it would not count it toward your keyword density. Now, Yoast has moved toward a more Google like approach:

Less Clutter
The new, streamlined version of the analysis is far less cluttered than the old, and has additional information. Also, the warnings are written in plain speak with links to Yoast's resources on those issues. So if you're not sure what the heck they're talking about you can simply click and learn. That's right, this is a teaching tool.
Built With Expertise
With updates occurring every two weeks, Yoast continues to provide the best WordPress plugins for SEO. They've even built widgets for local optimization, video and even news optimizations. And by keeping lots in the background, you can focus on creating valuable content without worrying how each search engine will react. Yoast does that on the backend.
Need Help With SEO?
Digital Firefly Marketing provides expertise in search engine optimization to clients in a variety of industries. And we go far beyond simple keyword research or creating page titles and URLs. Contact us today for a thorough, free SEO audit and learn how we can help get your site found on Google.