February 14, 2019
How to be a Hashtag Hero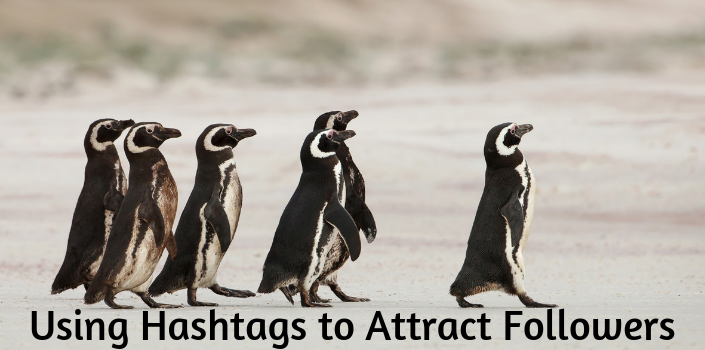 You've probably heard of hashtags. But do you know how to use them? Sure, adding #selfie to the end of your Instagram caption may get you a couple extra likes, but hashtags can actually be used in a more effective way as a tool to grow your social media presence.  
How to Become a Hashtag Hero
Hashtags were once just a mysterious symbol on our phones but are now the most popular way to categorize content on social media. Hashtags make your content more discoverable and allow you to find relevant content from other people and businesses. Using hashtags can elevate your social media success. Here are some things to keep in mind when using hashtags on your social media posts.
Like always, be relevant.
Just like optimizing keywords that are relevant to your site, it's just as important to use relevant hashtags. Instagram now allows users to follow hashtags so that categorized posts appear on their feed. Users also have the option to report posts that aren't relevant to the hashtag used.
Besides being relevant, another key idea is to be specific with your hashtags. The more specific you are, the better chance you have of reaching your targeted market. For instance, #makeup may be a competitive hashtag with tons of posts, while #crueltyfree has more opportunity to reach your specific target while also defining what your brand stands for.
Use different #hashtags.
Will social media platforms penalize you for using too many hashtags? The short answer: no. Most social platforms have restrictions in place on the number of hashtags you can use. However, you may have heard of the Instagram shadowban that penalizes users for spammy or suspicious behaviors. This may have turned you away from using hashtags. Not to worry, here are some ways to avoid being a victim of the Instagram shadowban.
Don't use the same hashtags for every post. For all the copy and pasters out there, this isn't the time to use the quick-and-easy method.
Keep up to date with restricted hashtags. If you remember last year Instagram blocked all posts that used #Kansas. Strange, right? Well, the simple explanation for this is that Instagram will partially censor a hashtag if it's been recently used with problematic images.
Comments count too. Hashtags used in the comments also make your post appear on the hashtags thread. If you're lacking success with the hashtags you used, try using different ones in the comments (Note: a single user can't exceed 30 hashtags, including commented ones).
Stuck on which hashtags to use? Do your research. Putting some time into research can make a big difference in your results.

RiteTag

gives instant hashtag suggestions for images and texts.

Hashtagify

is also a great tool to find trending hashtags.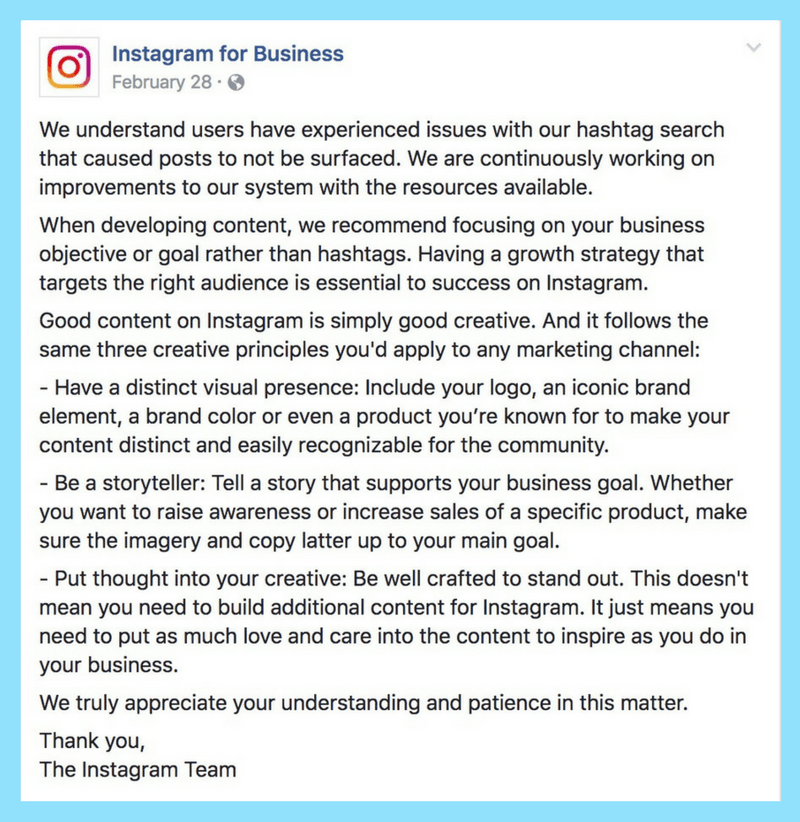 Interact and engage with your audience.
There are plenty of ways that hashtags increase engagement via social media. Businesses engage with their target audience by hosting contests or asking for their audience's opinion or response, all via hashtag. You can now also use hashtags on Instagram stories, which is yet another great way to be discovered by a new audience.
Since 2013, Frito Lays' #DoUsAFlavor campaign has increased sales and sky-rocketed engagement levels. This campaign asks for audience input of new flavor ideas and the winners receive a cash prize. This clever idea keeps users engaged through the process of entering, voting and finalizing the winning flavors.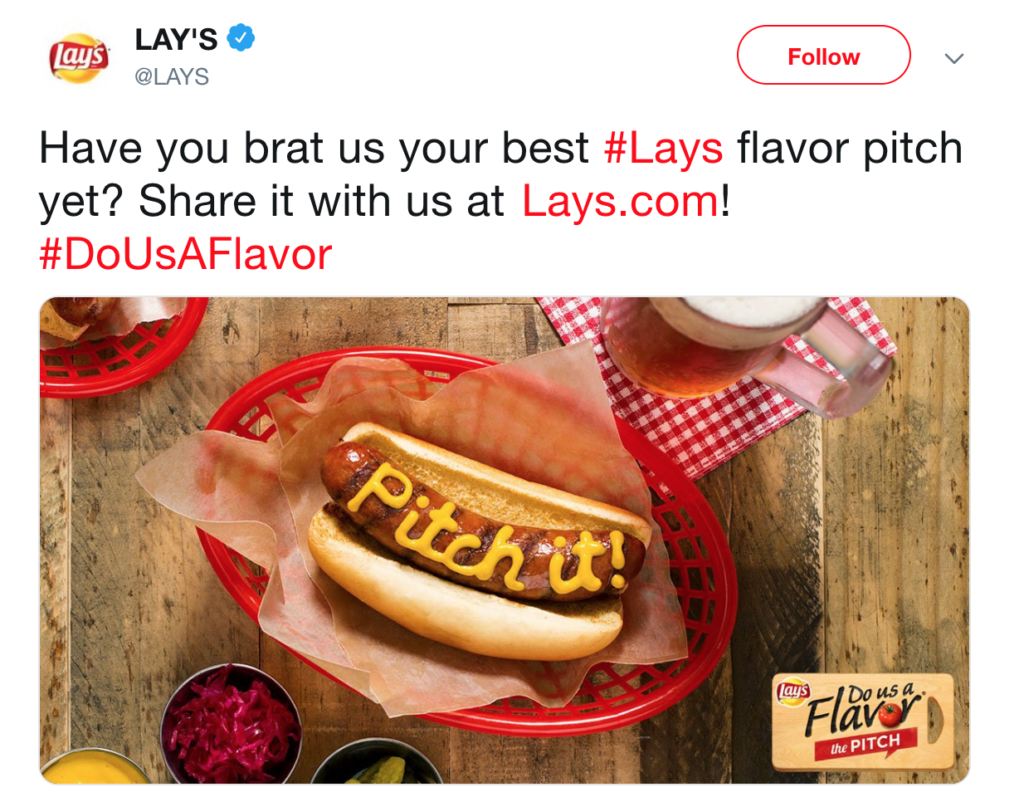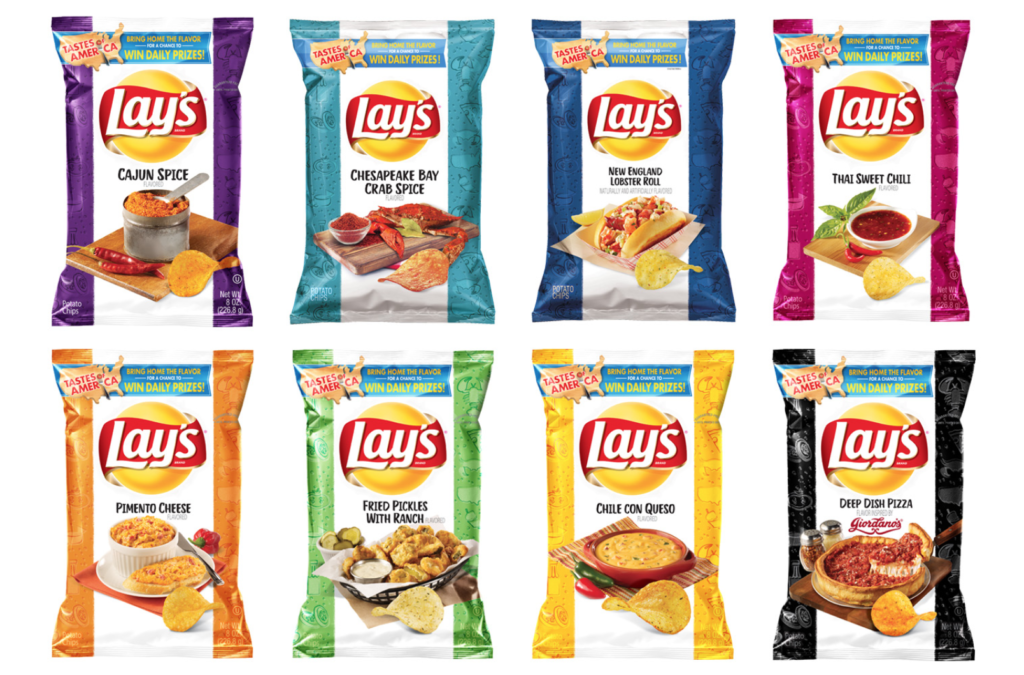 Make Everything A Litter Easier With This Cheat
Instagram business tools allow you to track the success of not only your page but of each individual post. This allows tracking the effectiveness of a specific hashtag. However, in order to use these tools, you must switch your Instagram account to a business profile. It's totally worth it since you're able to track impressions, engagement, profile views and more.
Take Your Social Accounts To the Next Level with Digital Firefly Marketing
With years of experience and proven results, you won't regret letting Digital Firefly Marketing manage your social accounts. Don't forget, with social media trends constantly changing it's important to have a team of experts who stay on top of them. If you want to increase your engagement and awareness on social media, fill out our free social media audit.