February 21, 2019
How To Use Instagram Stories Better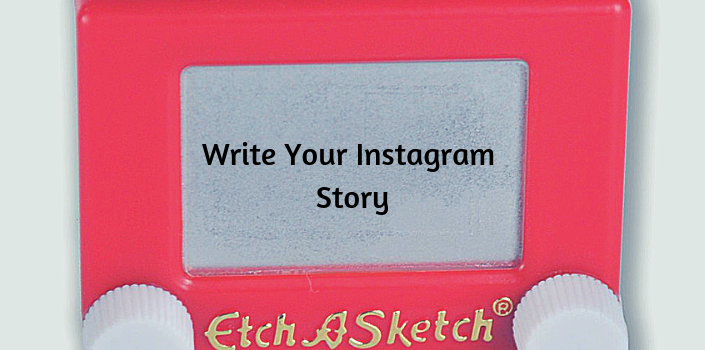 In late 2017, we wrote about the importance of including ephemeral content in social media marketing strategies. Defined as content that only exists for a set time, ephemeral content came to rise with Snapchat but it's Instagram where its longevity is best measured. Instagram Stories continue to rise in popularity and aren't going anywhere. In an answer to the medium's popularity, Instagram has added several options to Stories. This week, we'll talk about why this content works, how to use Instagram Stories for maximum conversions, and share some of our favorite Stories add-ons that are quick, easy, and add a certain je ne sais quoi.
What is it About Instagram Stories?
Why do people click and flick when they see those tell-tale pink circles around a user account? There's a reason Instagram Stories get engagement.
They're Authentic & Communicate Differently
Advertising can be pretty slick, remember learning that food ad photography did all kinds of insane stuff to make food look better? 
Kind of killed your buzz, eh? In today's world, more than ever, we're seeking the truth. Whether it's about the sugar content in those delicious coffee drinks or whether or not a certain celeb was on SVU (spoiler alert: she was), today's consumer of media wants the truth. Instagram stories give a great, behind-the-scenes feel. It's the kind of no bull advertising that's so popular.
In addition to authenticity, Instagram Stories allow for a narrative that is more believable. Beautiful commercials that tell a story are great, but we'd rather see someone getting messy in the kitchen than just the final product. Instagram Stories allow brands to share in real time, or a burst, exactly what they're doing: through giving glimpses of a workday, walking through a conference, interviewing a team member, or visiting a factory.
How to Use Instagram Stories
Ephemeral content is a great way to engage users, but it can be easy to simply use it the way you might a regular post. Instead, view stories as a way to communicate something specific using a defined strategy that brings them back. Just like your feed should have a uniform feel, so should your stories.
Create a Template
Brands should create a template for their Stories. This way, there is a uniform look that connects the slides of a story as a larger narrative. We love Canva and their story template but you can use any designing software. Just make sure that you use the correct dimensions: 1080×1920 pixels. Templates should include three looks: a cover slide, an ending slide and everything in between.
Storyboard Instagram Stories
Yes, these are a great way to be authentic but don't be so authentic that your audience is confused. Use Live video if you need to do something on the fly. Stories should have a unifying message. Here are some of our favorites and tips for planning them.
Instructions. Users love to be taught how to do something. If you discovered a shortcut to a common process or have a fun way to customize one of your products, create a how-to story with a templatized cover, each step in a unique slide and an ending.
Facts List. Similar to stories that provide instructions, you can use ephemeral content to share facts about your brand, spotlight a team member, or other relevant information. If you make a water bottle, engage users with how much plastic they're keeping out of landfills and oceans or how much water they need to drink a day and how using your bottle helps. Start on the cover slide with a question to keep readers clicking, or set up the whole thing like a trivia game. Users love feeling like a part of things.
Bonus Content. Social media and your website should complement each other: redundant content isn't engaging. A blog about how to set a table might include a picture with a really cool napkin fold, so make a how-to story teaching users how to do the fold. This keeps your blog focused on a full table setting but reminds users that checking both platforms will often yield surprises. Be sure to include in the blog that they can learn how to fold the napkin in your Instagram story and in your story that they should check out the blog to see the napkin as part of the whole.
Highlight Great Stories. Ephemeral is great but don't waste that great content. Create highlights for each category of video (how-to, trivia, however it makes sense to organize them) so that users can access them later.
How To Use Instagram Stories to Increase Engagement
Gifs and polls and music, oh my! Instagram has added so many fun ways to increase engagement in stories. Add some flair, but not too much. As with everything, we recommend A/B testing what works with your audience where. Here are the new additions that users love.
Add a Song
Sure, many people scroll social without sound but those who listen will love when your post has a kitschy song attached. Don't just throw on a viral song; think about the perfect song that goes along with a slide. Valentine's-Day-themed stories go with love songs, sure, but try to also use the most creative people on your team to suggest songs that are quirky, viral favorites that FIT. Remember that there are certain genres you can't go wrong with including, right now, 80's and 90's songs. They work across generations.
Use Selfie Stickers
When showing off a product, use a selfie sticker to show who made it and include a credit. New hire? Have them take over your Instagram and use a selfie sticker to remind people of who's perspective you're getting that day. This also works if you do a collaboration with a well-known personality. 
Polls, Questions, Slider Ratings
Take a poll about which color people prefer, what they think you should name your newest menu item or what they want to be featured in your next blog post. Ask users questions for more open-ended insight. Ask how much they love something using the slider. These tools are a fun way to get people to engage. And with questions, you can always shout out a user who has a great response!
Stay On Top of Social Media Best Practices
Digital Firefly Marketing posts content about social media here on our blog and on social media. Or, contact us for a free audit of your social marketing accounts!