December 29, 2017
5 Tools For Social Media Automation And Why You Have to Automate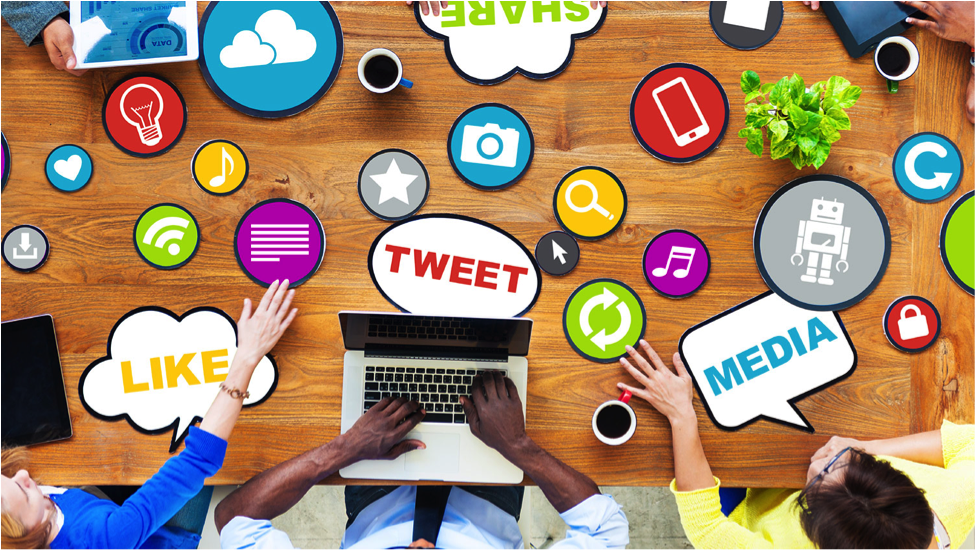 The moment people see the word "automation", they get nervous. So we're jumping right in. This post is not about replacing people. It's about creating a marketing plan that is driven with efficiency. So, we'll list out such free and paid social media automation tools through which you can play with automation no matter what is the size of your budget.
Why Use Social Media Automation Tools?
Think of a brand that you consider buzzing enough. How many times a day do you think they post on social media? Well, National Geographic is the most popular brand on Instagram with over 80 million followers. Yesterday they posted six times.
How many times a day are you posting on Instagram? Once isn't enough to get maximum popularity. To showcase your brand front and create the type of meaningful engagement that social media actually requires, you've got to post frequently. But, it doesn't mean that you should spam and post whenever or whatever you want. Rather, you should post quality contents frequently.
Moreover, social media takes time. Photographs must be taken, contents should be written, hashtags and influencers are needed to be researched and you have to write your queues. But that's not it – you also have to monitor conversations about and with your brand, reply and engage with others, and stay updated about the latest trends. It's a full time job. Did you just say, "But I don't have time for that?" You do! IF… you guessed it, you automate.
Automation Makes Things Easier And Better
When you incorporate social media tools you free up time. That time can be used to create better, more meaningful content and it gives you more time for engagement.
There are many tools out there, free and paid. Here are the best and why.
The Tools To Consider
Buffer
Besides their social-centric blog, Buffer is an exceptional tool.
Scheduling

and

analytics.

Sync multiple accounts across networks and share across them all from one dashboard.

Chrome extension that allows you to schedule content you find on Facebook, Twitter, Pinterest, Google+ and LinkedIn.

Bulk uploads.

Extensions to optimize media for individual platforms.
Buffer is free for one social account per platform with 10 scheduled posts. This is perfect for solopreneurs, bloggers and start-ups. The paid versions start at $10/month.
HootSuite
Hootsuite is one of the yet another smartest social media automation tools that every business should use for a comprehensive social media management. The amazing attributes of this social media automation tool are mentioned below.
Monitor multiple streams in one place which is a great a aspect for managing Twitter, Facebook, Instagram, and Linkedin pages.

You'll get a team taking care of your social media empire.

Manage the customer service on Twitter.

Cross Posts for your Google+ Page.

Get free reports through Email.  

When you want to connect a lot of devices together.
The paid plans for HootSuite starts from $19 per month if you want to opt for a professional plan. And, if you require a business plan then the price would range up to $499 per month. Interestingly, you would get a free 30 days trial for each of these plans.
Coschedule
When it comes to digital marketing then Coschedule is one of the best social media tools available for you in the market. It is actually a drag-and-drop editorial calendar which is digital by nature. You can plan and schedule various blog posts, social media posts, and in fact any possible type of content that you will ever come across. Coschedule has many excellent features.
Easy Social Media Scheduling.

Works fantastic with WordPress.

Manage Evernote content.

Manage Google Docs content and so on.
For the professional plan, CoSchedule starts from $10/month-$40/month which will include three users and ten social profiles. You can even start with a free trial first before you make a purchase.
HubSpot
Hubspot is one such stupendous social media tool which will let you monitor the social accounts and even publish in the same. It doesn't only allow you to do so but also let you get closed-loop reporting data.  So, when you are using Hubspot then you'll be able to take a note of the channel that is driving the most engagement. And, you can even track down the funnel further to see  what posts  and sales can actually drive leads and sales. Hubspot possess multiple perks.
Build hyper-targeted social streams.

Easily track social interactions to contacts present in your database.

Exceptional blogging platform
To start with a Professional plan, the price sticks to $800 which include the first 1,000 of contacts. And, for the second and third thousands of the contacts, the price would be an additional $100. Moreover, the onboarding cost of the professional package is $ 3,000.
Sprout Social
If you want to save time, collect huge data, and market more efficiently then Sprout Social is the best option for you. You can  use this tool to make all your social media management smooth and easy. There are some outstanding features of this marketing automation tool.
Get all your messages in single stream.

An user-friendly dash to control functions.

Save drafts to track your thoughts.

Find the optimal times to connect with your audience.
To use Sprout Social's entry plan, you need to spend $2,832 per year for a small team of four people to use it. If you opt for a premium plan then it will cost $4,752 per year.
So, what are you waiting for? Just opt for these smart and efficient tools now and you'll end up upgrading your business like never before.