July 19, 2018
Understanding Amazon SEO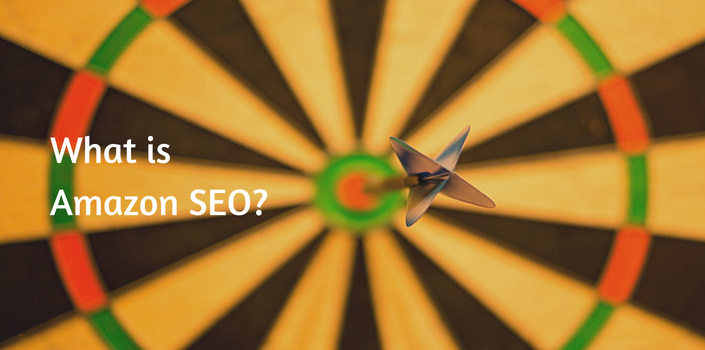 Last week we finished looking at how to set up Amazon PPC campaigns. What if you're not interested in PPC – maybe you're just starting out and don't have the budget yet. Does that mean all hope is lost for you selling products on Amazon? No! Just like search engines, Amazon places pay per click ads first but then there are plenty of pages of organic results. And those SEO tactics we're always talking about come in handy. The key is understanding how Amazon SEO differs from regular SEO. That's what we're breaking down today.
What is Amazon SEO?
Amazon SEO sounds a like a misnomer. Search engine optimization clearly refers to search engines. Amazon may not seem like it, but it's essentially a search engine: it's just crawling its own pages (product listings) versus the entire internet. And just like Google and other search engines use algorithms to decide where to rank, Amazon has its own algorithm. It's called A10.
Amazon Versus Google SEO
Both Amazon and Google want to offer a good experience to users. They want to gain trust and provide results that match the intent of the searcher. Because of the nature of these two beasts, though, their approach differs greatly.
Amazon and Google both care about intent, but different types of intent. The first thing to understand is that people search Amazon and Google differently. The ecommerce giant has the majority of users coming to the site to buy something specific. The search engine, however, has people seeking information and almost window-shopping for products they want.
Here's a real example. An employee at Digital Firefly Marketing wanted to purchase a GoPro as a gift. She didn't know much other than that these cameras are great for active travelers who want to document their adventures. She went to Google to learn about GoPro: what different models offer and, by going deeper, which would best fit the needs of her friend. After researching and deciding on the best model, she went to Amazon and put in the specific GoPro she was looking for. From there she looked at other suggestions (scroll down on any Amazon listing) in case there was a brand or model she had missed.
Google is all about information gathering. Amazon is all about purchasing.
Everyone Wants to Make Money
Amazon uses its algorithm to place the most relevant products in front of users with one simple goal: sales. Properly optimized products sell and rank higher over time because Amazon rewards sellers who have optimized listings that deliver on what they promise.
The best way to rise in Amazon search results (before you have racked up lots of sales) is to create product listings that focus on matching the searches to the best listings. The search term is measured against your title, description and back end (check out last week's post if you missed it!) for relevance. A10 then takes into account, according to Amazon, "text match, price, availability, selection, and sales history." Understanding and structuring product pages using the policies and guidelines provided help your products rise in the ranks. Your sales help Amazon grow – so you'd better believe that the better you optimize a page, the more A10 will push you up.
Using Amazon SEO to Your Benefit
After doing keyword research make sure to populate your product page with a selection of diverse, high quality keywords in the three areas examined last week – title, description and back end – that's right, PPC and organic listings are scanned the same way.
Don't approach optimization on Amazon the way you do on Google, though. Here are the major differences to keep in mind so you can rock your organic reach on Amazon.
One and done! Unlike traditional search engine optimization, where keyword density matters, you only need to use your target keywords once when setting up an Amazon product page. Think of all that real estate you're saving. Use your two most important keywords in the title and description, respectively, and the others in the back end.
Short keywords. When people search Google they often ask questions, "Which GoPro has image stabilization?" Then they get the answer. It's the answer, or the short keyword, that they put into Amazon. "GoPro Hero 6" is more likely to find its way to Amazon – remember that during your keyword research.
Purchase over research. Amazon optimization is really more about buying – use product names, regionalisms and descriptive terms over more vague ones.
Don't Forget!
Organic search benefits both your Amazon and Google rank so be sure to optimize for each but use the same good practices in both, too. Write clearly, don't stuff and assess and modify as necessary.