February 1, 2018
Firefly Feature: 3 Facebook Algorithm Changes Announced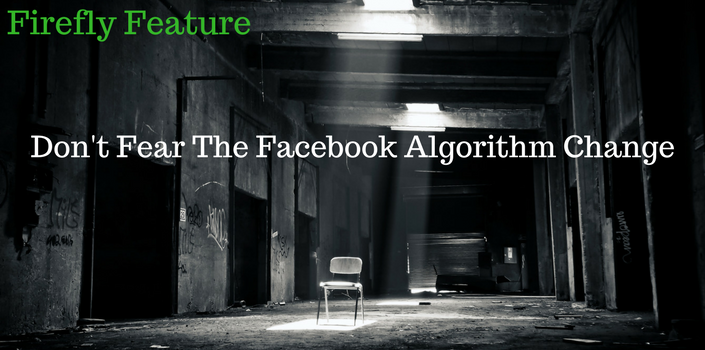 Three Facebook algorithm changes are making news this week. Here's the 411 on each change and what it means for you if you have a Facebook page for your business.
Get To Know: Facebook Algorithm Changes
These changes are geared at providing a better user experience and come on the heels of another recent change.
News Feed Weighted With Personal Content
Rather than so many posts from brands and media, the News Feed will feature more content from friends. After years of complaints that Facebook was becoming a stream of ads, Facebook has decided to move back to more friend-centric posts.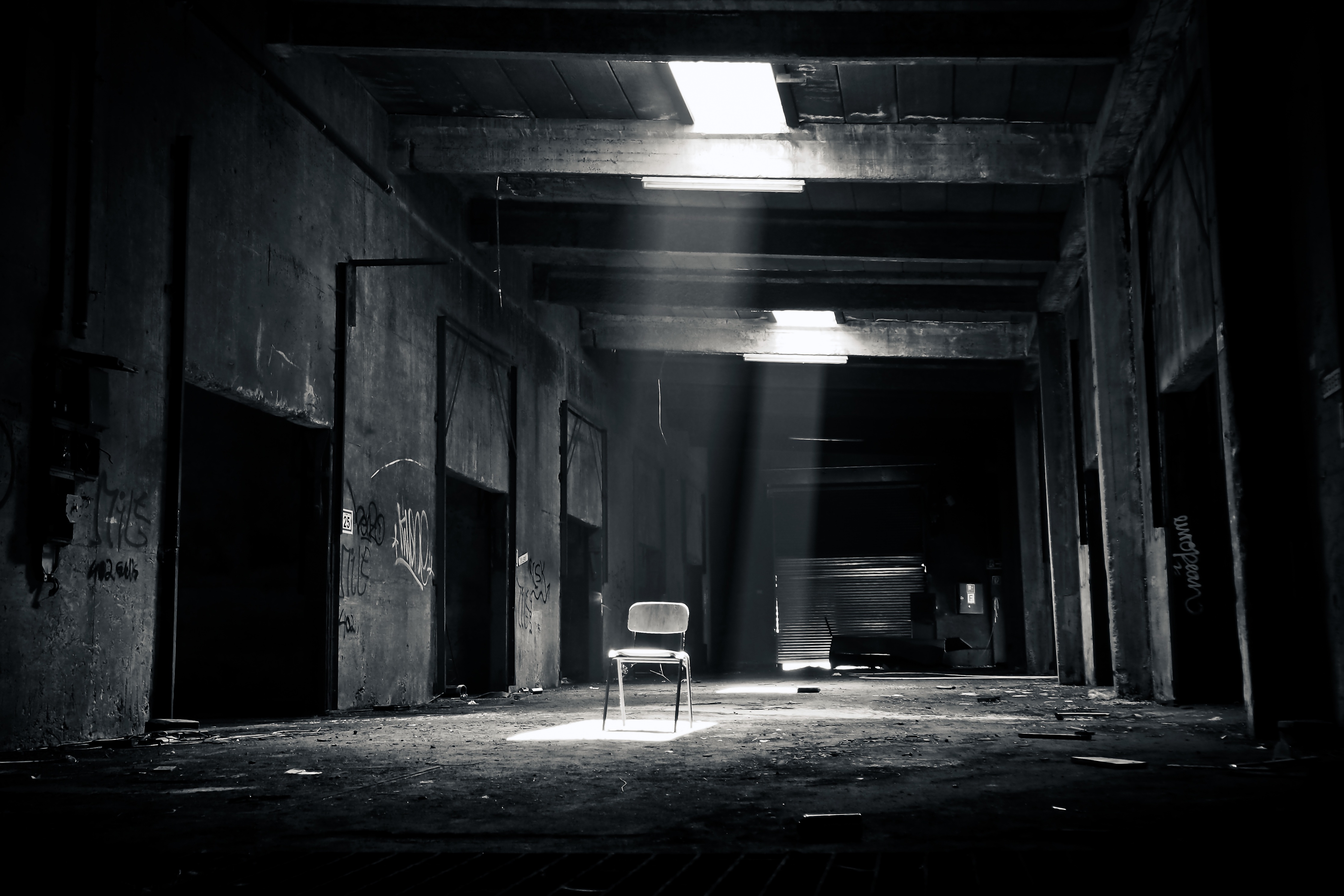 No, no — you don't really have to abandon hope. You just have to get competitive. The brands and media that are in news feeds will be those that start conversations. Just don't rely on engagement bait and clickbait to do that.
Speaking of clickbait…
Facebook Algorithm Looks For Trusted Pages
When you close an ad on Facebook or hide something from your timeline you're asked why.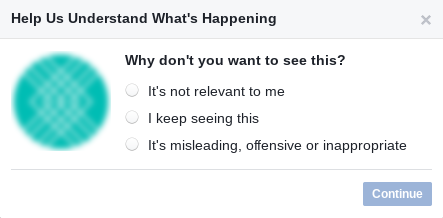 Facebook will survey viewers, discovering whether your content is "trusted" by users. This is another reason to avoid clickbait, sensationalized headlines and any other deceptive practices. Facebook will be placing more emphasis on content trusted by users. It may have something to do with them getting dragged in front of Congress after the Russian bots took over and reached nearly 40% of the U.S. population.
Shifting To A Local News Focus
Facebook is trying to promote local news. That doesn't just mean media news, but it also doesn't mean local businesses. Instead, the algorithm will look at the location of a domain and readers and the type of content available. That means a trusted city blog will have less trouble competing with a major news outlet.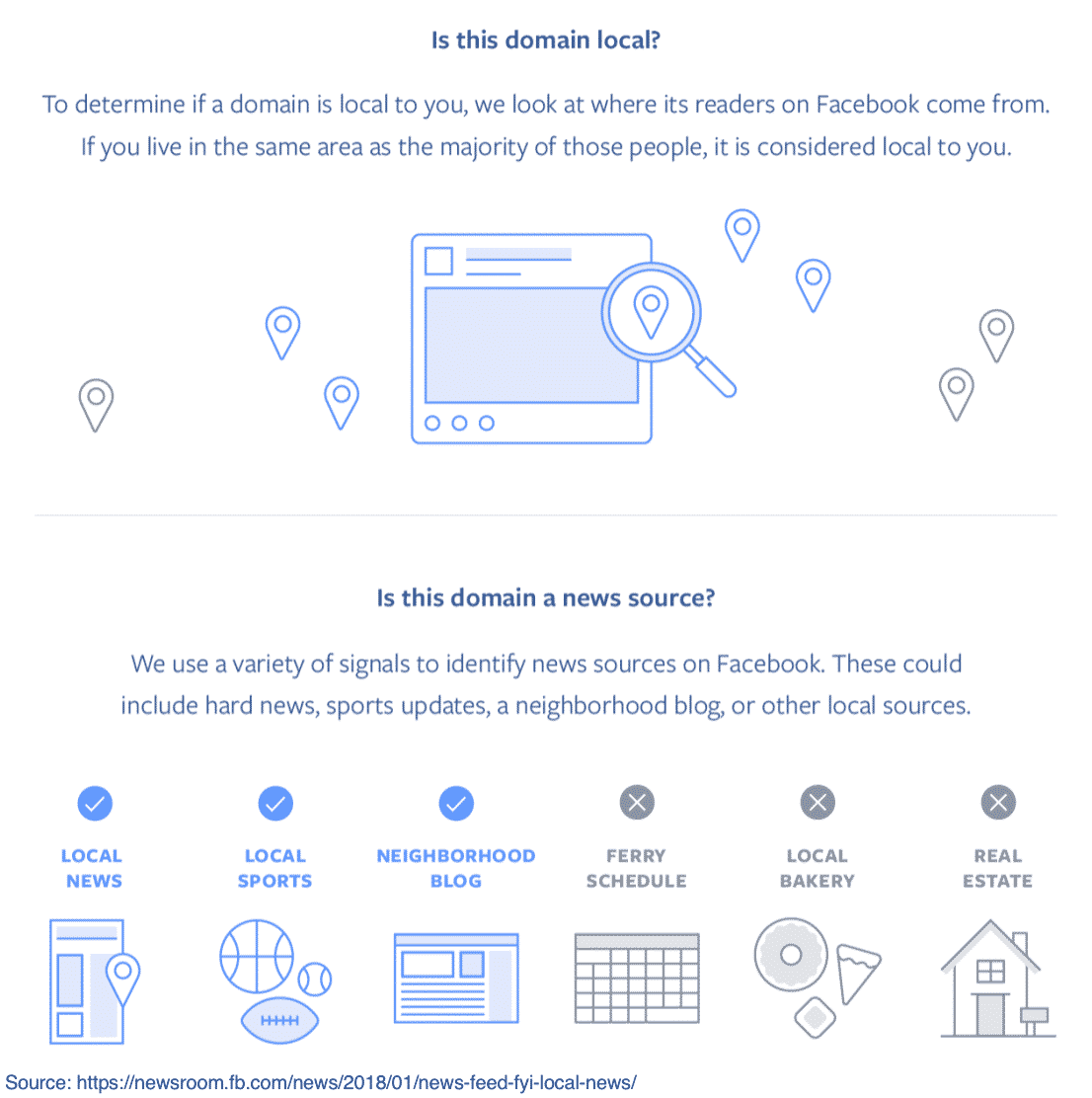 We're happy to see a shift toward local because it could help local businesses. As Zuckerberg said in a post on Facebook, "Local news helps build community — both on and offline. It's an important part of making sure the time we all spend on Facebook is valuable."
How's your content stack up? Make sure to assess your posts and ask the following three questions:
Competitive? Is your content valuable, interesting and likely to start a conversation?
Trustworthy? Are you avoiding engagement bait and clickbait?
Local? A local focus including valuable local content and users visiting from the same area as your domain will increase your chances for visibility.
Digital Firefly Marketing offers free social media audits. Contact us today and we'll let you know how we think you'll stack up in light of these three Facebook algorithm tweaks.