December 8, 2017
Jump On These Social Media Marketing Trends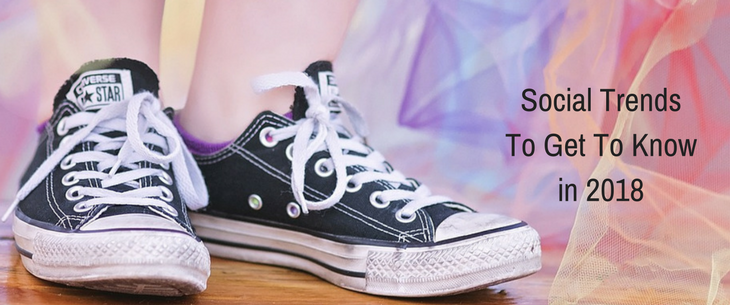 Social media, as discussed last week, is a valuable part of your overall digital marketing strategy. Now that you have an idea of how the major three platforms are consumed, it's time to look at social media marketing trends that caught on in 2017 and those being predicted for 2018. Play around with these in Q1 and see how they test in front of your audience.
The Importance Of Following Social Media Marketing Trends
Trends aren't just for fashion and music. In digital marketing, trends unlock the secrets of how marketing is consumed, the most effective forms of advertising, and reveal what to produce and where to share it. Brands that stay on top of trends attract users who are ready, willing, and able to convert. So, what hooked people in 2017 that's worth implementing in Q1 of 2018?
Video Killed The Radio Star
Video was hot in 2017 and is predicted to continue its upward course in 2018. This works in tandem with another trend that's been on the rise for years: a push for narrative. It's not just a salesy ad, it's a story. A story about what happens when you wear the shoes, or how the product helped during a crisis. Stories are easily consumable and evoke emotion: two things that matter in today's digital world.
Video ads communicate far more than words and they do it quickly. From color to texture to music, there may not be a better way to express the essence of your brand than by video. There are several media over which video works, each with different pros and cons.
Ephemeral Video Content
SnapChat is the original in ephemeral content: content that lives for a short time only to vanish and be discussed by those who caught it. Instagram and Facebook Stories, with 24 hour recall, capitalized on this. Why does ephemeral content work? One reason is the sense of urgency it creates. Users know the content will vanish, so they are more likely to click. And you can promote just about anything.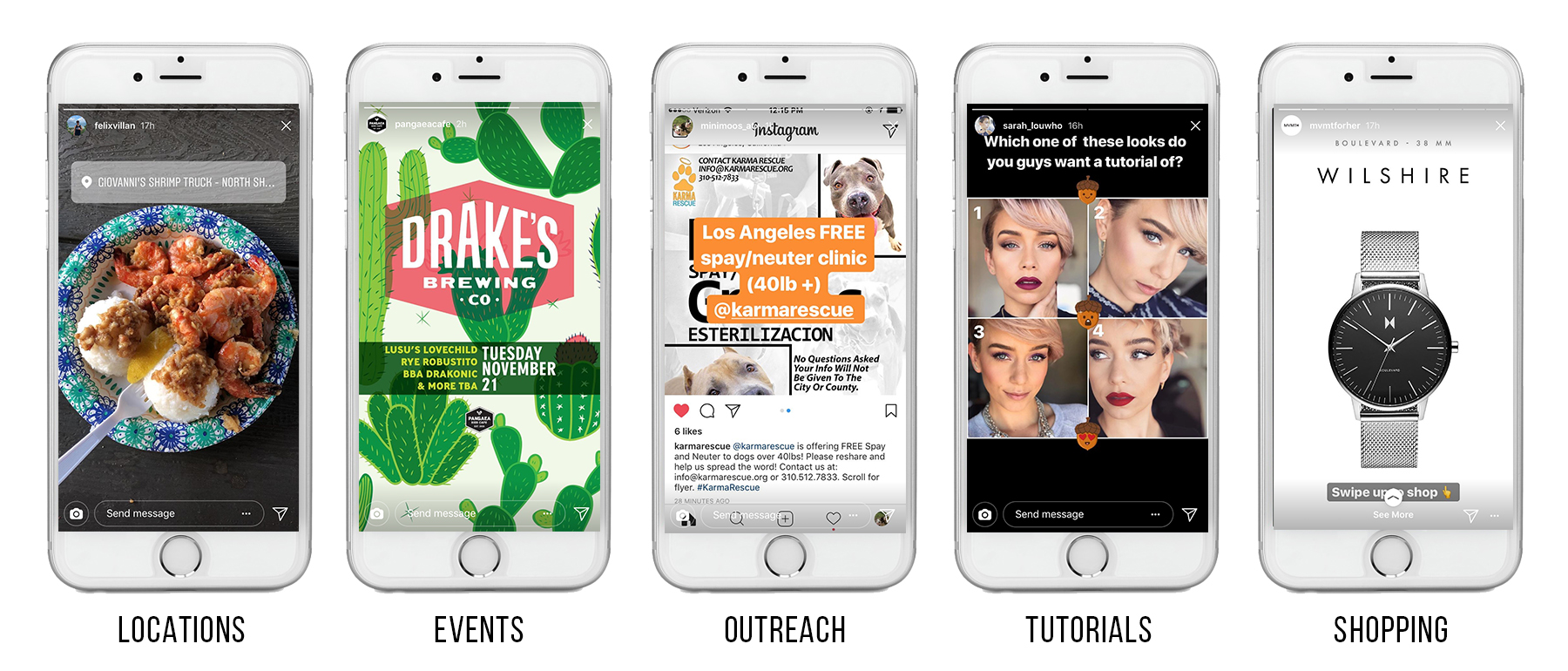 On the marketing side, Facebook and Instagram stories are great because they don't require as slick a production value. Sure, good lighting is great and having a clear message (even a script). But this type of content has a casual, on the go feel. Users feel like they are behind the scenes, and that works.  
Similarly, "Live" feeds are increasing in popularity. From makeup tutorials to studio tours to AMA-style conversations, brands can go live and interact with fans. These can be saved and shared, and have value on the replay side, too. What does "Live" do for you? Because there are no takes, it's candid and allows viewers to feel part of a candid conversation, as if you have a 1-to-1 relationship. With the rising popularity of humanness in narrative and branding this trend makes more sense than ever.
How To Make It Work in 2018
There are two things to keep in mind when implementing ephemeral video content into your strategy. First, always have a purpose. Second, have a system for storage and recall.
Never just go live. Create an outline or storyboard of what you're going to share and where. Have a goal: are you providing information? Evoking emotion? Asking for people to get involved? Make sure that whatever goal you set you're constantly working toward it. If your goal is increasing engagement make sure that you are asking those watching questions, and that you are sharing some of their actions. One of the best ways to get your audience involved? Take time in the beginning to ask them to do something simply like share a reaction on Facebook live. "If you're watching this live, give me a thumbs up! If you're watching on replay, hit the heart!" Be sure to respond to comments after the fact, in order to keep interest and get people back the next time you go live.
The content may be ephemeral in the sense that it is live and then not live, but don't let it vanish. Download all "live" and "stories" content and share it across your social platforms and have a place for it on your website so that it can be accessed.
iRobot
The chatbots are coming!
Customer Service Bots
Using chatbots for Customer Relationship Management (CRM) is another rising trend in social. A 2016 survey by HeyWire Business found that:
53% of users aged 18-34 prefer to use email, web chat, text or social over calling customer service.

79% of online customers are frustrated with available customer support options

31% of those surveyed say text is important as a customer support option
We are always on the go. We are in places where talking on the phone isn't always optimal, and where waiting for a customer service rep to "just check one thing" leads to down time. Text, chat, email and social give us back time and don't feel like a waste of time. Chatbots are great at collecting data and providing answers to questions people are likely to ask – and they can work 24/7.
How To Make It Work in 2018
There are chatbot services meant to streamline customer service and delight users. Start with automated messages through Twitter DMs or Facebook Messenger to get simple questions answered quickly and get the bigger issues addressed by funneling them to a human. Learn more here.
Beyond Customer Service
Chatbots can offer delightful experiences to all kinds of audiences, it's just a matter of planning. As you're brainstorming how to implement social media marketing trends think about a way you could automate something about your brand that will draw users in. You don't even have to start from scratch, just take a look at what's currently working and figure out how to flex it to meet your brand.
AndChill is a Facebook Messenger bot that gives recommendations for what to watch on Netflix and takes the dull task of scrolling through for something to watch to a more interactive and fun place. Recommendations can be made simply by creating a database of user preferences. If someone always watches comedies with Will Ferrell it's easy to suggest another.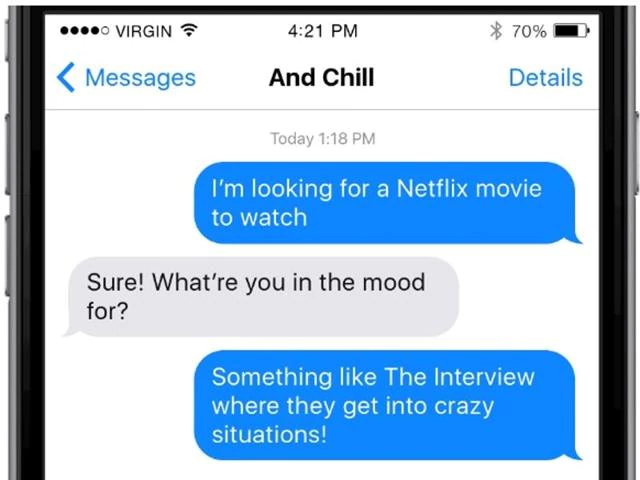 Ask Jarvis is a simple reminder bot – a mechanism that could be added to any brand. Sell reusable shopping bags? Remind your clients to put them in the car after unpacking groceries. Do you offer subscription boxes? Send a message a week before orders ship suggesting an item to add to the box.
What Our Crystal Ball Sees For 2018
Video and bots are here to stay, but what's around the bend? Here's our best predictions for 2018.
Spend Money To Make Money
Organic is great, but we predict that social platforms will continue to sell paid ads and, now that marketers have recognized the power of social media marketing trends, increase the prices. Where can you save? Chatbots are one way.
Leverage Other Networks
At the end of 2017 we're seeing a huge push toward influencers. Brand visibility increases when tagging others, and increases the chance of tag backs, opening a new network to your content. Influencer outreach is not going anywhere and will likely grow. One way we know this? Instagram set up guidelines for tagging brands — nothing gets regulated unless it's going to stay.
Expand Into New Social Trends
2018 starts in a few weeks. It's time to consider how to incorporate more trends that users are seeking. Curious which is best for you to implement? Get in touch today and let's chat about your social media marketing goals for 2018.