August 30, 2018
Your Social Media Questions Answered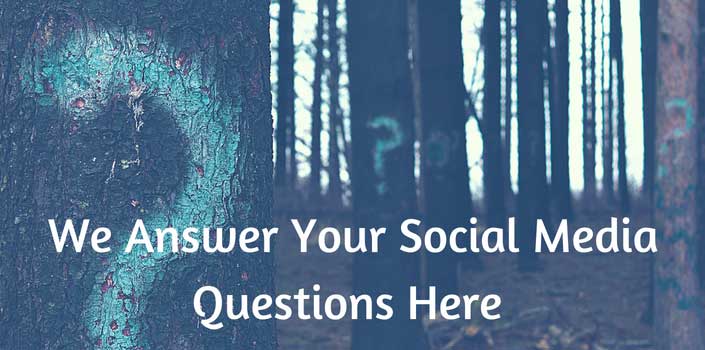 You asked, and now we're answering. At the start of the month we posted on Facebook that we wanted to hear your questions about social media so that we could answer them. It's rare that only one person has a question so it is our hope that this point will provide lots of people with clarity on the sometimes confusing topic of Social Media. Here are your questions, and our answers.
Questions About Social Media
Thanks to those who commented on our Facebook post with their questions!
All Hail the Facebook Algorithm!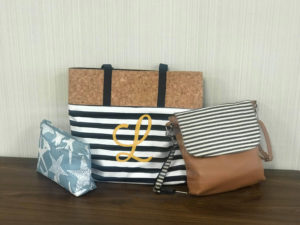 Lisa M. from Canton, MI had this great question. "We hear about the Facebook algorithm and the many ways people swear you can boost your business by doing specific things. But, with all the focus Facebook has put on trying to return the platform to its friends- and family-based, can we effectively sell on this platform? Honestly is there any real formula we should follow for the algorithm?"
We got a similar question from Dulcie Pavuluri, "How do you get your friends, family, followers etc. to share your page/posts for increased likelihood of gaining better audiences or just traffic in general?" so consider this a 2-for-1 deal. Thanks to both of you for these great questions!
When it comes to questions about social media the algorithm comes up a lot. That's because it's mysterious and, for people like Lisa who sell products using the platform, it's terrifying to think that you have to crack this digital code. Luckily we're here to help.
The Facebook algorithm is a formula that searches posts and tries to figure out which posts to show to whom—similar to search engine optimization. The algorithm weights specific factors and essentially awards points to decide which posts get shown to more people.
There are a few things that help your posts get seen, Lisa, and then there are some rumors we should put to bed.
The Facebook Algorithm Looks for…
Conversation. Value is of the utmost importance. How do people show value? The most important thing, and heavily weighted, is comments that start a conversation. This is why crafting posts that spark conversation is so important. Posting that you're having a sale isn't much of a conversation starter. It's great information, and posts like that are important. But no one is going to talk about it. Instead use questions to engage with your followers. Once someone responds, and someone else responds to them, you'll get posts that signal to Facebook that you are starting conversations.
Shares. Shares are also a signal to Facebook that your posts are valuable. That's why it's important to make sure that your posts are public. People share posts that they think will benefit others. These can be items of interest—like how to style a product or use it in a different but clever way—or funny memes or videos. Try to make your page about more than just the product and instead tie in other themes. Dulcie, this should help you with creating content that resonates and gets people to click that "share" icon.
Reactions. Asking your friends to hit the "like" reaction is an okay idea. Providing content that organically gets likes is better. But the algorithm weights those other reactions more. Posts that make people hit the love, wow, sad and angry reactions boost a person's posts.
But What About the Whole Friends and Family Thing?
When people engage in conversation, share and react to your posts, your posts show up in the feeds of people connected to you and those people. So by creating valuable social content that does the five things also social posts should do, you're setting yourself up to get picked up and shared more.
We hope we answered your questions, Lisa & Dulcie. Read on to learn to find out the answers to other social media questions you might have.
Is Timing Everything?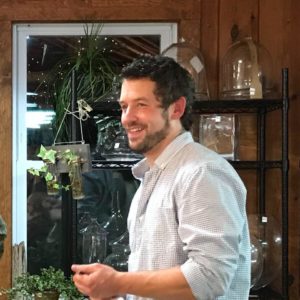 Ryan M. owns a shop called Endless Spring in gorgeous Shaftsbury, Vermont. His space is full of gorgeous plants and botanical creation, the work of local artists, high end candles and incense, garden supplies and a delightful mastiff named Bandit. Ryan also hosts Plant & Sip events where attendees create their own terrariums. He asks, "How often should I post to keep followers engaged? Also are certain times of the day more effective?"
Another great question. Current research says that posting one time a day is perfect. More than that and people get annoyed and will often unfollow. Less than that and you're not getting enough exposure.
When it comes to the time of day the secret is in the analytics. Let's say over a month you post on four Mondays at 8 a.m., 10 a.m., noon and 4 p.m. Looking at your analytics is the best time to figure out which times, on which days of the week, get the most traffic for you. The reason there isn't an easy answer is because different demographics scroll at different times. And every shop attracts different demographics.
Thanks again for reaching out, Ryan—and give Bandit a "whosagoodboy" for us!
Because They're All About That Boost
The Bennington Downtown Alliance is a group of small businesses located in Downtown Bennington Vermont who work together to improve the visibility of downtown through marketing and events. They had a great question, too. "What are the 3 smartest things to remember in order to get a boosted post out to the maximum number of people?"
We get asked this quite a bit—which means it's a great question. Your audience, goals and post content should be the first three things you think about when boosting a post. There are many reasons to boost a post. Brand awareness, engagement and traffic are a few. Having a goal in mind will ensure the success you are looking for. The next thing to focus on is your audience. You can select fans, friends of fans and people based on location, age, gender and interests. This step is crucial to making sure your post is served to the most relevant, engaged demographic, based on your goals. For example you wouldn't boost a post to potential new customers when the content is only relevant to people who are already fans. Lastly you need to craft a post that creatively and effectively delivers your message with engaging language and imagery. We recommend paying close attention to analytics to learn how your audiences reacts to what you have put together.
Do YOU Have Social Media Questions?
Whether you were too shy to ask or missed the post on Facebook we're here! Feel free to comment below with your social media question and we'll get you an answer.
Next Month on the Blog
During September the Digital Firefly Marketing blog will be all about content marketing. Keep an eye on our Facebook page for our call for questions or just pop us an email with it and we'll add it to the post.