February 21, 2018
YouTube Best Practices & Resources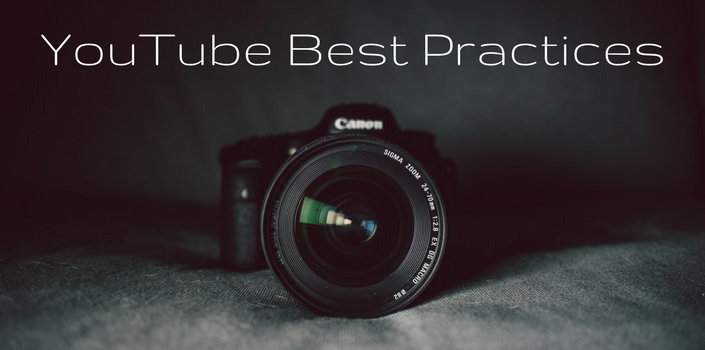 It wouldn't make sense to spend a month focusing on video without talking about the daddy mac of video platforms: YouTube. In this three part series, which will be spread over 2018, we're going to share YouTube best practices and resources you can use to learn and do more on the popular platform.
Why Do People Use YouTube?
Intent is key. Brands must understand why people use YouTube. Next, they must figure out how to maximize their video strategy to meet those needs. So, why do people hit up YouTube and why should brands use it?
To Search
YouTube is the second most used search engine. Sounds strange until you think about it. But people use YouTube to learn how to do everything from braid hair to learn to play the piano, cook and even code. It's not just for learning, though, it's also full of taste makers. Thinking about using DateBox or signing up for a wine subscription box? Reviews and unboxing videos are huge. YouTube is also a great way to find entertainment, from videos of goats to the world's most clueless drivers.
For Free & Powerful Hosting
Save money and know you'll never have issues when you host videos on YouTube. It's free and far better than devoting time and server space to hosting your own videos.
For Monetization
Monetization – Building a successful YouTube following can lead to product placement deals, sponsorships and ad revenue.
This post focuses on using YouTube best practices to get your brand discovered in search.
YouTube Best Practices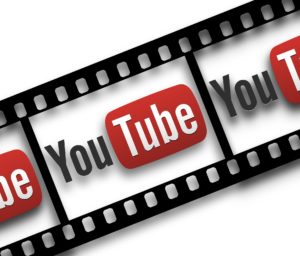 The Purpose of your Channel Must be Clear
Why are you using YouTube? Is it to teach coding? To teach students break down math word problem? Entertain? Just talk about stuff? This is the main question every company has to answer to start a YouTube channel. The channel must have a cohesive purpose that is communicated in every video to keep people coming back. If a channel grows, consider adding themed days to keep it organized. 
Brand your Channel to Reflect that Purpose
Once the purpose is clear the branding must be throughout the channel: in the channel art, and icon and later in the thumbnails. Also, reflect the purpose in the About Us pages.
Create a Channel Trailer 
Channel trailers are an introduction to your channel to non subscribers. They live in the About Us section. Channel trailers are typically 30-60 seconds in length, and adhere to a few guidelines:
Be humble. Good trailers introduce your brand as if no one has ever heard of it.
Keep it short and sweet. The best trailers are short and pitch quickly. Viewers are hooked within the first few seconds.
Trailers include an ask. Ask viewers to subscribe, both orally and through the video's text.
Show, don't tell. Don't talk about your channel's purpose, give examples of it. You can tell someone all day that your channel will help them be better at cooking but that doesn't mean anything. A testimonial? That seals the deal!
Create High Interest, High Value Videos
Videos must keep people engaged, Most people have a short attention span so always plan your video knowing that you have 15 seconds before people click off. Use those 15 seconds to:

Preview what the video is about. Just like in those 5 paragraph essays in middle school open with w
hat you're going to do. "In today's [BRAND] video we'll teach you how to organize any website using Motivational UX."
Provide Proof.  People want the stats, so you should know the data and share it. "Our clients' sites see increases of up to 50% on site time after implementing these techniques."
Preview Again. Remind them why they are here and should stay. "When you're done with this video, you will understand the basics of Motivational UX and how to improve any website."
Within the videos, provide links for people to share and then ask people to ask any questions in the comments sections or provide their opinion. The more people interact with the video, the more valuable Google feels the video is for that search.
Get Views and Watch Time by Putting the Video on your Site and Social Channels
YouTube offers a sublime UX in that they really think about how to return results. When videos are returned it's not just sorted by keywords, number of views or number of followers. YouTube default sorts by watch time. That's because people will watch a video that is valuable but click off those that are click bait or not as high quality. Having the high watch time for a YouTube search will lead to more people watching. In order to get to the top, views must come from other areas like your website, your email newsletter or social media channels. Want a pro tip? Longer videos boost the amount of watch time.
Create Playlists
As you get more videos up on the site, organize them into playlists with a common theme. For example if you have a ten part video series on coding in Drupal, put those videos into a playlist..This will also increase your watch time.

Thumbnails
Generally, we recommend adding custom thumbnails to every video. They're one of the best ways to make your videos stand out and get viewers watching. In fact, we've found that 90% of the best performing videos on YouTube have custom thumbnails.
Video Titles, Descriptions and links
Titles, along with robust descriptions help viewers find content search. YouTube relies on keyword-rich video descriptions to surface relevant content in users' search results. Videos referring to either their homepage or client page should link in the description.  Users can click these and Google will index them. Beef up videos with keyword-rich meta descriptions that accurately describe them. Use Google trends to identify keywords to tie to the video.
Branding Watermark
Videos that include a visible subscribe icon may see an increase in engagement and subscribers. Enable a branding watermark to let viewers easily subscribe to your channel when they hover over it, even when your video is embedded outside of YouTube. This can increase brand awareness. Place this on every video in the same corner so that it's consistent and persistent.
Captions & Translations
Over 80% of YouTube's views comes from outside the US. You can tap into these audiences by adding closed captions (CC) and subtitles, encouraging your community of viewers to submit subtitles to your videos, adding translated titles and descriptions or purchasing translations for your content. Learn more ways to expand internationally in this lesson.
Info Cards
On mobile the average viewing session is now more than 40 minutes, up more than 50% year over year. Cards, unlike annotations, appear on mobile and provide a more professional way of linking out to a video, playlist, poll, channel, fan funding, donation, merchandise page, or website. Learn more on how to effectively use info cards and how to set them up.
Understanding YouTube best practices is an excellent way to leverage the power of video. Have questions or want a free evaluation of your own social media? We've got you covered!