August 2, 2018
The Best Social Media Habits To Get Into in 2018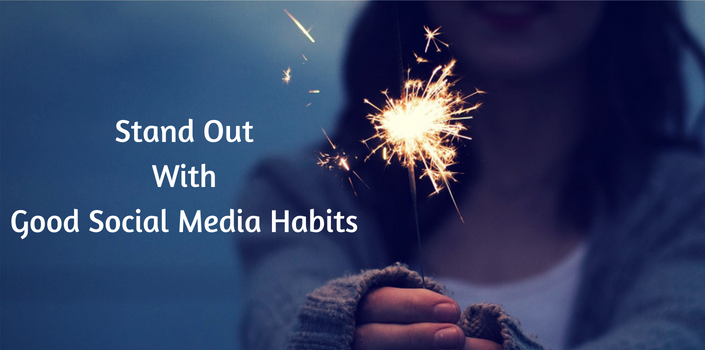 Social media marketing is one of the best ways to increase your reach. Cell phone use is ubiquitous with scrolling social – so how do you capture attention? Whether you manage a large account or serve as a consultant in an MLM endeavor, it's time to build good habits to help set yourself apart on social media.
Good Social Media Habits To Implement
Focus on the platforms that matter. Facebook? Pinterest? Instagram? YouTube? Snapchat? There are a ton of platforms out there. Figure out the demographics of people who would buy your products or services and focus on those platforms. Facebook and Instagram are generally the best bets unless you're selling cookbooks. For how-to type content YouTube and Pinterest can be your best friends.
Slow and steady wins the race. One of the worst social media habits is posting way too much or not at all. It can't be feast or famine. Schedule at least one post per day on each platform! Don't have time to post every day. Use a scheduler to make sure your subscribers see you once a day.
Offer value in your posts. We'll get into this more later in the month but it's important that your posts offer something to users. Too many people just post a picture and an image, but likes don't make you money. What you want are conversions. Make sure that posts spark conversation or get people to your website where you can convince buyers to become browsers. On that note…
If you sell milk, give away free cookies. Your social posts are a place where you want engagements (conversations, reactions) but you also want them to always bring people to your site. That means you should always include a link to related content on your site. Think of it this way: the social post is a teaser where you offer something great for free. A little taste. But your site is where they can buy the full experience. If I give you a free cookie you're going to crave milk. Lucky for you I'm selling glasses of milk at half off this week!
Learn about algorithms. People often complain about Facebook algorithms. Savvy social media marketers learn how to make those algorithms propel their presence on social media. Follow the updates and make sure you always come out on top instead of being penalized. Think of it as SEO for social!
Use video but use it well. Video is popular. It's also super shareable. But if you're doing it wrong it just annoys people and gets them to click off. Learn how to produce professional looking videos, when to use live vs. pre-recorded video and how to decide whether to post in stories or your feed. Sloppy, scriptless lives are just hurting you. Believe us!
How Are Your Social Media Habits?
Do you stack up against your competitors when it comes to your social media marketing? Get a free social media marketing audit and we'll tell you what to do to be even better.